Researchers
Researcher, Department of Geoscience and Petroleum
Norwegian University of Science and Technology (NTNU)
E-mail: per.slotte@ntnu.no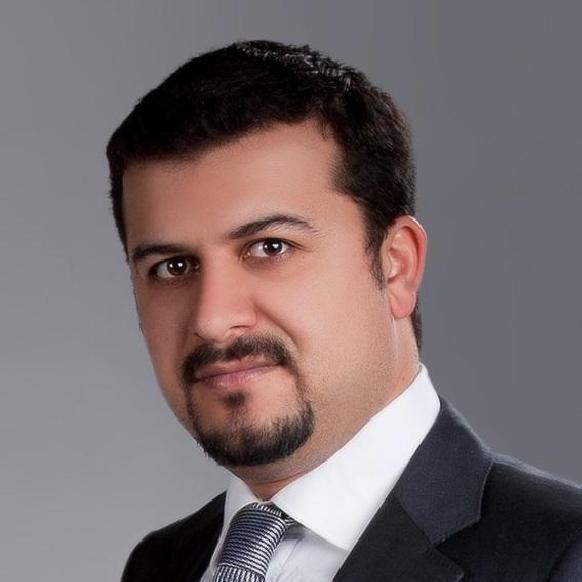 Researcher, Department of Civil and Environmental Engineering
Norwegian University of Science and Technology (NTNU)
E-mail: mailto:seyed.amiri@ntnu.no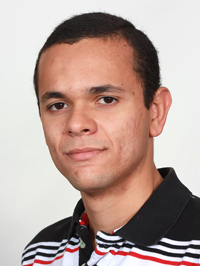 Researcher, Department of Physics
University of Oslo (UiO) 
E-mail: marcel.moura@fys.uio.no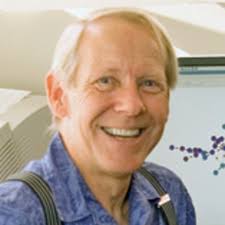 Researcher, Department of Physics
University of Oslo (UiO)
Per Arne Rikvold joined PoreLab at The University of Oslo as a Researcher in 2018, after serving as Professor of Physics at Florida State University in Tallahassee, Florida, since 1987. He received his B.Sc. (Cand. Mag.) and M.Sc. (Cand. Real.) in Physics from the University of Oslo. Subsequently, he spent two years as a Japanese Government research student at Kyushu University in Fukuoka, Japan. After further stays at the University of Oslo, University of Geneva in Switzerland, and Kernforschungsanlage Jülich in Germany, he received his Ph.D. in Physics from Temple University in Philadelphia, Pennsylvania, in 1983. Before joining the faculty of Florida State University, he did a postdoc in Mechanical Engineering at State University of New York at Stony Brook and worked as a Senior Research Chemist with ARCO Chemical Company in suburban Philadelphia. While at Florida State University, he served several periods a Visiting Professor at The University of Tokyo, Kyoto Univeristy, McGill University, and Virginia Tech. He is a Fellow of the American Physical Society (APS) and the American Association for the Advancement of Science (AAAS) and a Member of the Norwegian Academy of Science and Letters.
Dr. Rikvold's research focuses on applications of equilibrium and nonequilibrium computational statistical mechanics to a wide range of problems. These include surface structures of porous hydrogels, structue and dynamics of interfaces driven through a medium by an external force, electrochemical adsorption processes, dynamics of magnetization reversal in thin films, network-theoretical analysis of electrical power grids, and topics in evolutionary ecology.
E-mail: p.a.rikvold@fys.uio.no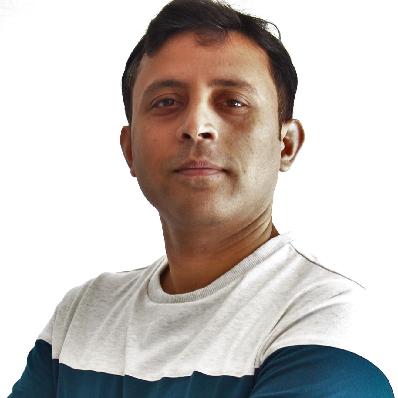 Researcher, Department of Physics
Norwegian University of Science and Technology (NTNU)  
E-mail: basab.chattopadhyay@ntnu.no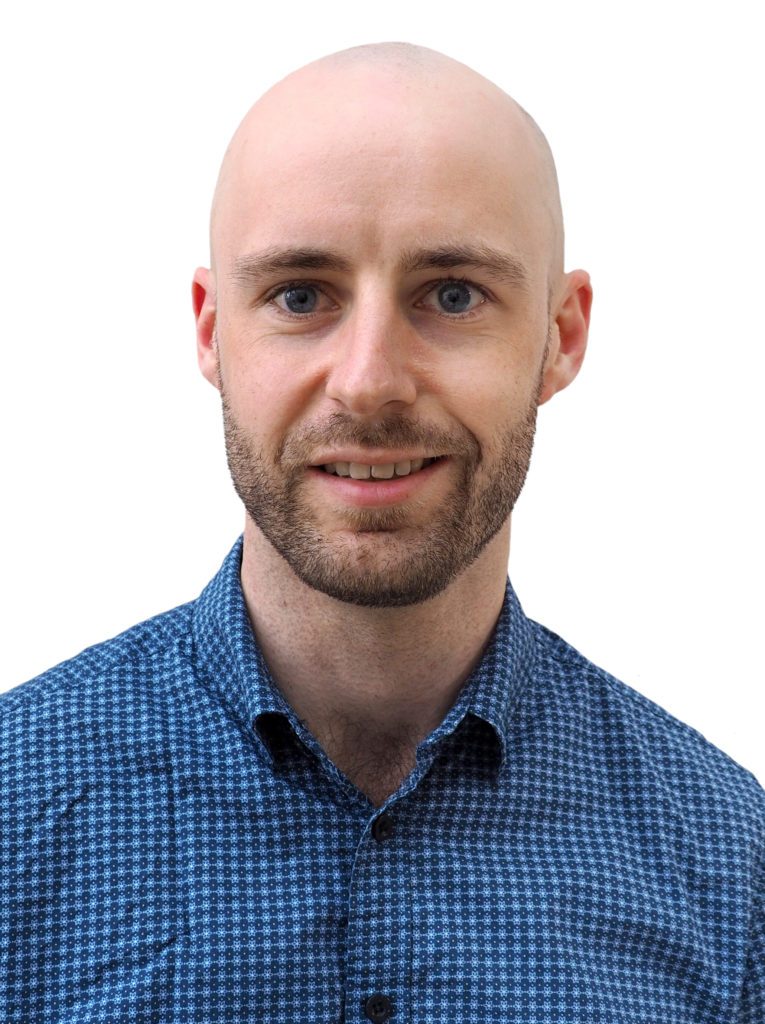 Fredrik Kristoffer Mürer
Researcher, Department of Physics
Norwegian University of Science and Technology (NTNU)  
My research is focused on the application of novel X-ray techniques to porous and hierarchical materials. I did my PhD with Prof. Dag Breiby in the X-ray group at the Department of Physics and PoreLab, and is currently continuing to work in the same group as a researcher. During my PhD I used X-ray diffraction computed tomography to study bone, cartilage and shale, with an emphasis of non-destructively determining the nanostructure orientation. I am continuing the work in X-ray diffraction computed tomography applied to porous and hierarchical materials, while also being involved other X-ray related projects using e.g. coherent diffraction imaging to study mineralization of calcium carbonate particles and Fourier ptychography for quantitative phase imaging.
Publications in CRIStin
E-mail: fredrik.k.murer@ntnu.no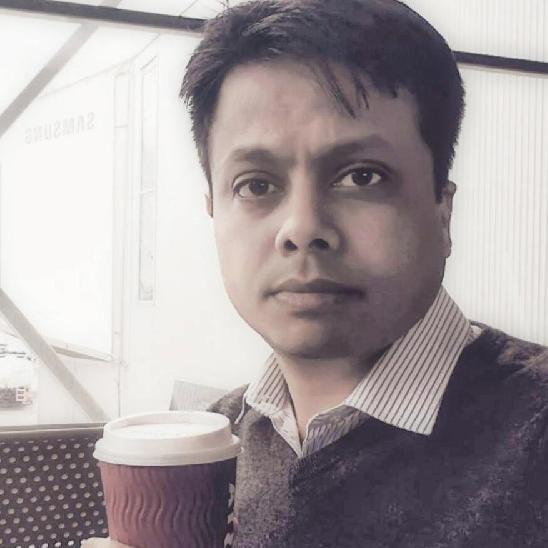 Researcher, Department of Physics
Norwegian University of Science and Technology (NTNU)  Publications in CRIStin
E-mail: santanu.sinha@ntnu.no
Postdoctoral Fellows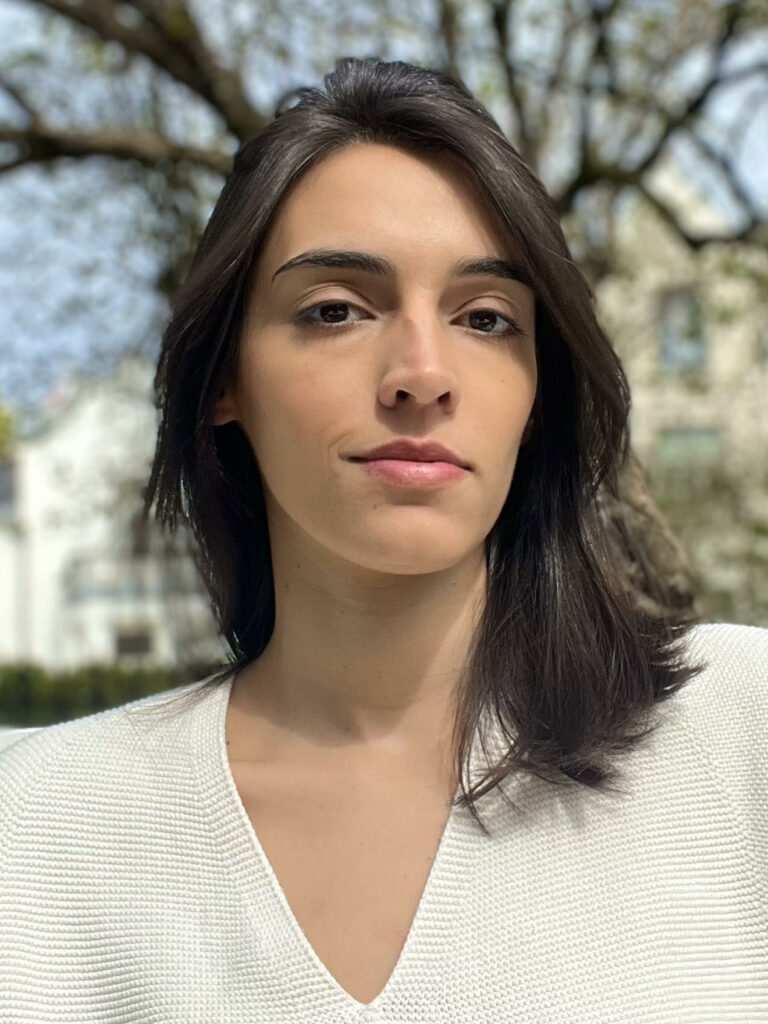 Department of Physics, University of Oslo
During my postdoctoral fellowship at PoreLab, I will investigate how the connectivity through thin liquid films affects drainage flows in porous media. Using computational methods, the flow of two-immiscible fluids will be modeled at the pore-scale, with a special focus on representing the enhancement of the wetting phase displacement promoted by the pathways formed by thin layers of liquid left behind the main drainage front. The numerical predictions will be compared directly with experimental data, also carried out under the PoreLab/Njord FlowConn project.
Supervisor: Marcel Moura
E-mail: paula.reis@mn.uio.no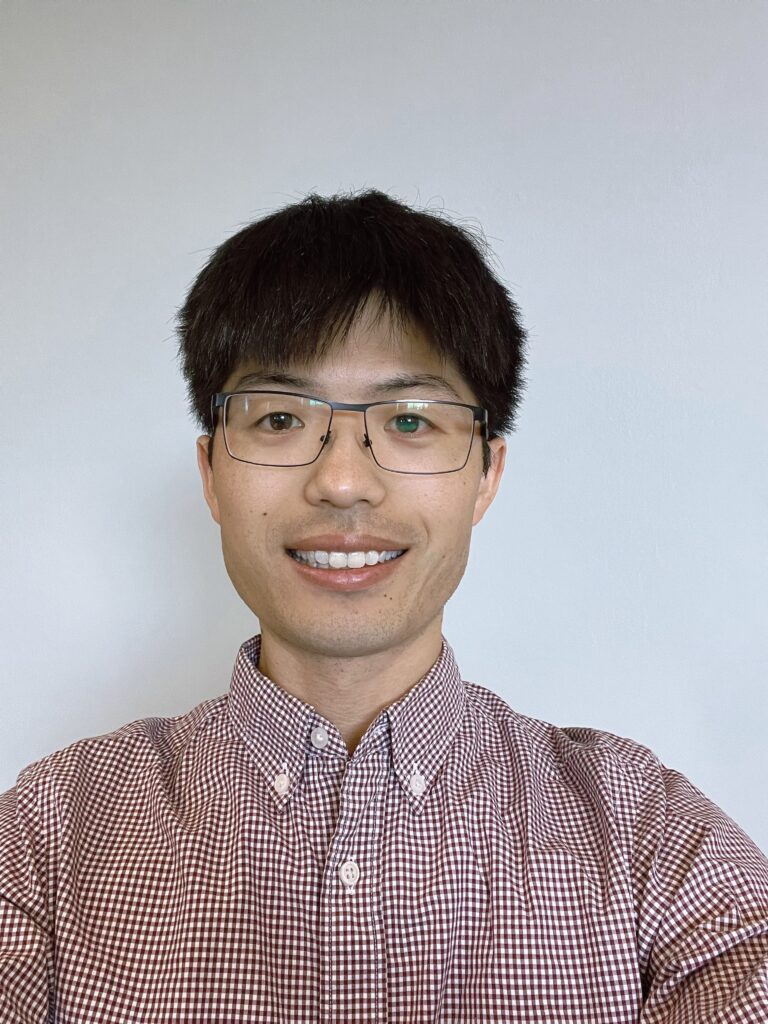 Yuequn Fu
Department of Physics, University of Oslo
My research aims to work on both experimental and theoretical aspects of multiphase flow and pattern formation in frictional fluids and porous media. The atomistic insights into the flow in porous media are expected to archive. In combination with experimental study, molecular dynamics simulations are employed to investigate the atomic-level formation, deformation, patterns, mechanisms, and rheology of the flow in porous media.
Supervisors: Eirik Flekkøy and Knut Jørgen Måløy
E-mail: yuequn.fu@fys.uio.no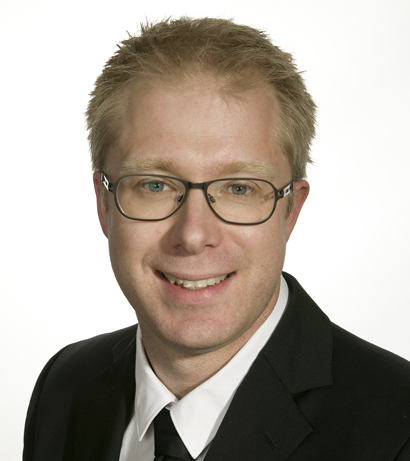 Department of Chemistry, NTNU
In my PostDoc, I aim to develop theory and a numerical simulation framework for classical density functional theory (DFT) for fluids to study transport in porous media through thin films and heterogeneous structures in the presence of a strong thermal gradient. Disjoining pressure, thermal diffusion and surface effects provide various routes for transport in the porous medium, which will be analysed and understood in detail by combining molecular simulations and DFT for fluids. The DFT will utilise the open-source thermodynamics framework Thermopack to describe fluid properties.
Supervisor: Øivind Wilhelmsen
E-mail: Morten.Hammer@ntnu.no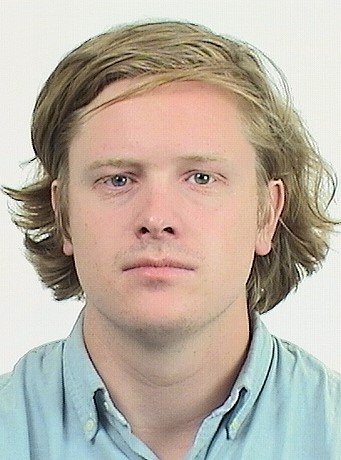 NJORD Centre for Studies of the Physics of the Earth, University of Oslo,
In my research, I study the complexity of fluid flow through porous media undergoing deformation due to e.g. fracturing and precipitation-dissolution processes. This is done by combining numerical simulations on the pore-scale and below with methods from statistical physics. The research includes development of models and numerical methods for simulation of two-phase flow coupled with solute transport and complicated boundary conditions, as well as carrying out computational studies which yield direct comparison to experiments, e.g. dynamic X-ray tomography data.
Supervisors: François Renard and Eirik Grude Flekkøy
E-mail: gaute.linga@mn.uio.no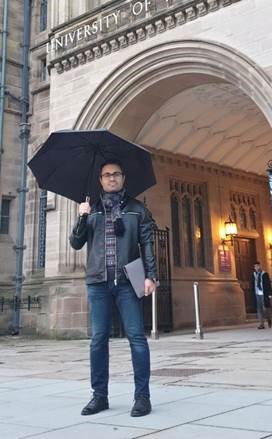 Department of Geoscience and Petroleum, NTNU
I am currently working on modeling wetting phenomena in two-phase pore-scale simulations using the lattice-Boltzmann numerical method. We combine X-ray tomography experimental data and modeling results to validate the developed numerical schemes. I got my PhD from CEAS department at the University of Manchester, where I worked on multiscale reactive transport simulation in porous media, relevant to geothermal energy, geological CO2 storage, and enhanced oil recovery. I was also involved in other projects related to flow and transport in porous media such as microfluidic experiments, emulsion flow, chemical wettability alteration, etc.
E-mail: hamidreza.erfani@ntnu.no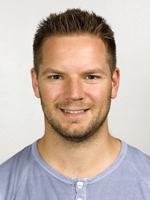 Department of Physics, University of Oslo
My research is focused on deforming porous media and pattern formation during fluid flow. These processes primarily involve mechanical deformation and fracturing driven by high pore fluid overpressure, but I have also worked on slow transformation caused by reactive flow in fracture channels. The work is based on tabletop experiments, where we put porous media (real or synthetic) in flow cells and impose various flow conditions. To uncover characteristic dynamics of the systems, we usually analyze high speed camera footage, pressure recordings, and/or acoustic measurements. The current focus is to study the deformation and fracturing of elastic, disorderly bonded porous media due to one phase flow at constant overpressure. I often collaborate with researchers at the University of Strasbourg on deformable porous media and fracturing, and I also take part in other projects on fluid and granular flows with e.g. researchers in Poland and India.
Supervisors: Knut Jørgen Måløy/Eirik Grude Flekkøy
E-mail: f.k.eriksen@fys.uio.no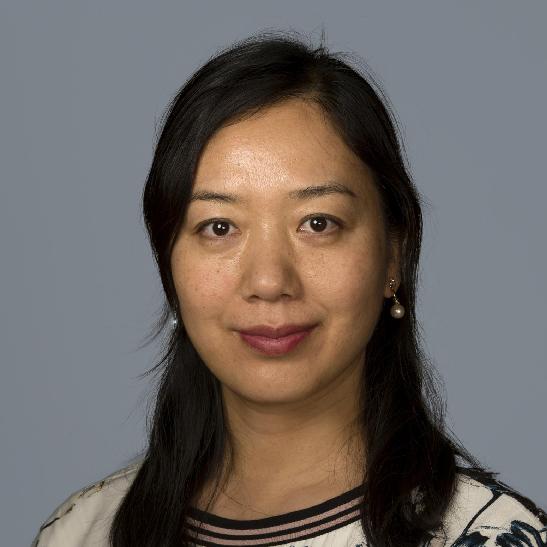 Department of Geoscience and Petroleum, NTNU
My research is about to characterize wettability of multiphase flow in porous media by using X-ray mCT technique. Historically, it has always been a challenge to make a proper characterization of wettability in traditional lab experiments. With the development of mCT, it is possible to study local in-situ wettability and contact angle of fluid-fluid interface curvatures based on processed mCT images. The results can be used as input to build models for wettability alteration based on local properties such as pore-size (radius), pore-volume, pore-wall curvature, mineralogy, clay content, etc. by analyzing a smaller set of samples to predict local wettability conditions for samples under similar conditions.
Supervisors: Ole Torsæter / Carl Fredrik Berg
E-mail: haili.long-sanouiller@ntnu.no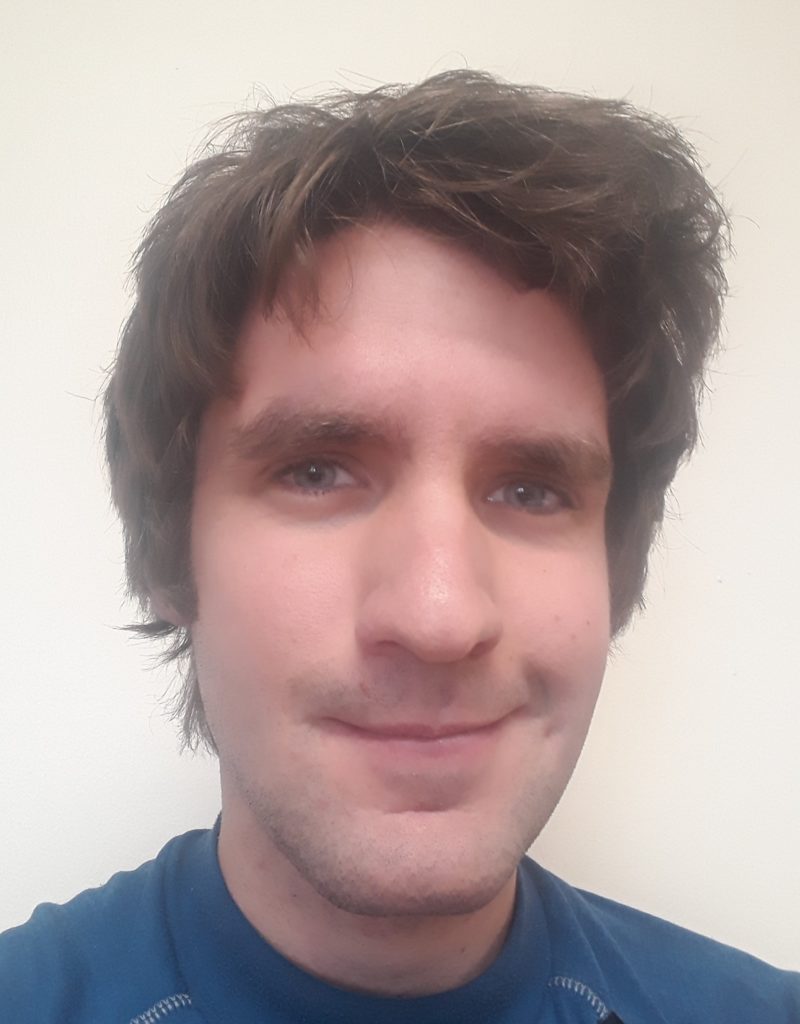 Department of Physics, UiO
My research focuses on the dynamics of fracture and friction. Both phenomena are notably at play in the failure of everyday objects and structures, but also (as I am a geophysicist by training) along the many seismic faults of the shallow earth crust. We notably pursue the idea that running cracks can be very hot, and that the temperature at their tip might reach thousands of degrees. Such an extreme energy concentration can lead to thermal avalanches in the rupture of solid body, explaining why a material that slowly creeps can suddenly snap dramatically. By the way, did you know that peeling your standard office tape can generate some fractoluminescence? That is, the rupture front in the glue emits some light. For a quick experiment, find yourself and your preferred roller tape a very dark place and peel as fast as you can !
Supervisors: Renaud Toussaint/Knut Jørgen Måløy
E-mail: tom.vincent-dospital@fys.uio.no
PhD Candidates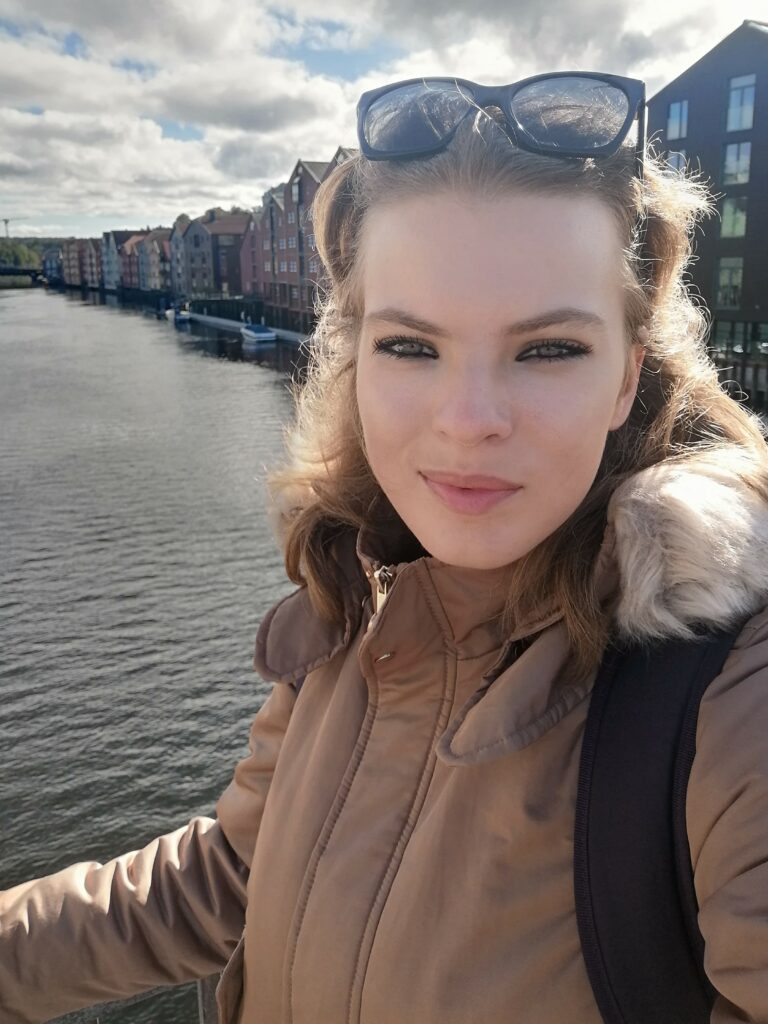 Department of Energy and Process engineering, NTNU
The project for my Ph.D. is part of the project named PredictCUI: "Experimental investigation of moisture transport in mineral wool". The pipe is insulated using open fibrous materials such as mineral wool and insulation is protected from water ingress using a thin metal which is called cladding, but protection is never perfect, so water will enter in some locations and migrate through the insulation, causing the spread of corrosion, a common problem known as Corrosion under Insulation (CUI). This problem affects mostly petroleum and chemical industries. The research project PredictCUI will focus on building the physical understanding of the problem and developing humidity monitoring system that will help to locate where water has entered the system and improve the understanding of humidity transport in pipe insulation in general. Specially, the research work will be consisted of laboratory measurements that will be performed to improve understanding of transport mechanisms of liquid water as well as water vapor (diffusion of water vapor, transport of liquid water through capillarity, evaporation/condensation) in the highly open porous insulation materials. Laboratory measurements will provide measured data that need to be collected and analysed using computer code that will be developed for this purpose. In the PredictCUI project, measurements within experimental work package WP2 will be performed on three different temporal and spatial scales, in three different setups: annular setup, cross-sectional setup, experiments performed on NMR setup. Researchers including experimentalists from industry partners, NTNU EPT (Department of Energy and Process Engineering) and SINTEF will collaborate in this project.
Supervisors: Ole Jørgen Nydal at NTNU and Åsmund Ervik at SINTEF
E-mail: hristina.d.pejcev@ntnu.no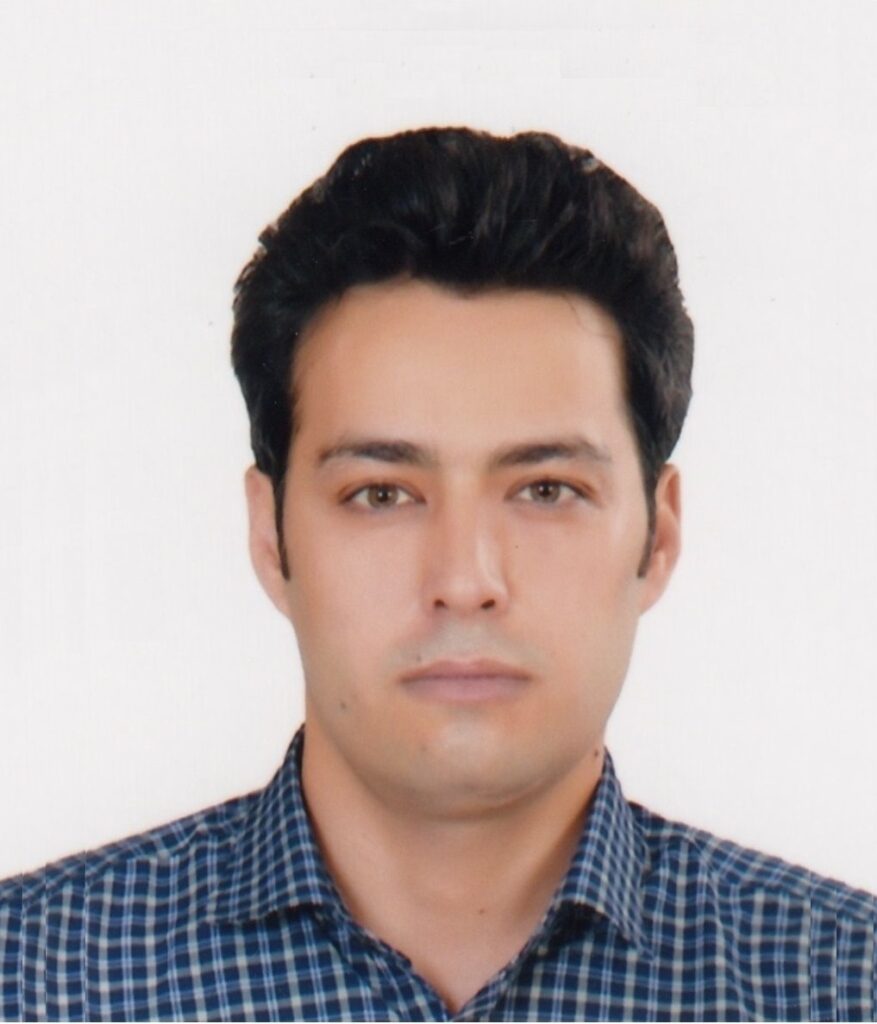 Department of Geoscience and Petroleum, NTNU
My research is about working on pore-scale modeling of multiphase fluid flow inside porous media using the lattice Boltzmann method. Various phenomena, including capillary entry pressures, layer flow, snap-off, cooperative pore-body filling, and trapping in multiphase flow, happen in the pore scale and they strongly depend on the wettability of a rock sample. This study aims to conduct direct modeling of multiphase flow on segmented micro-CT images of fluid distribution inside a porous medium seen in experiments to find the wettability map of the matrix surface. To do so, developing a workflow together with advancing the capabilities of an open-source LB code are considered, which can also be used for different physics concerning fluid flows inside porous media.
Supervisors: Carl Fredrik Berg / Eirik Grude Flekkøy
E-mail: reza.haghanihasanabadi@ntnu.no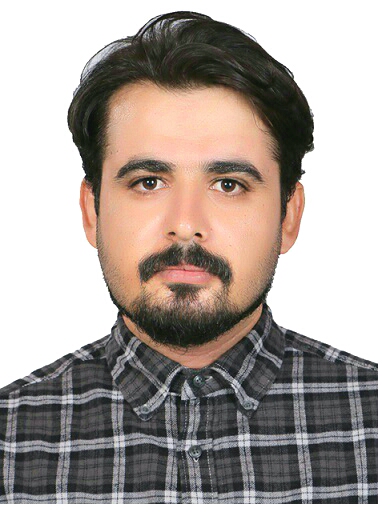 Department of Physics, NTNU
I'm working on computational imaging, ranging from medical to industrial and environmental applications. I'm working on multiphase flow visualization as a PhD candidate at NTNU. Being able to quantitatively observe multiphase liquid flow in porous materials would be a key enabler for solving a wide range of challenges deeply rooted in today's societal needs. Examples include understanding the transport of pollutants in the soil and in ground water, the potential escape of sequestrated CO2, the distribution of drugs in living tissue, and the uptake of water and minerals by plants. X-ray tomography has during the last decade developed at a rapid pace but has the fundamental limitation that materials of similar electron density give weak image contrast. As a goal, our working hypothesis is that despite flux limitations, liquid flow dynamics in porous media can be quantitatively imaged by neutron tomography if suitable isotopic contrast variation is combined with concepts borrowed from recent breakthroughs in artificial intelligence and information theory.
Supervisor: Dag Werner Breiby
E-mail: fazel.mirzaei@ntnu.no
Scholar google: https://scholar.google.com/citations?user=3No7MBQAAAAJ&hl=en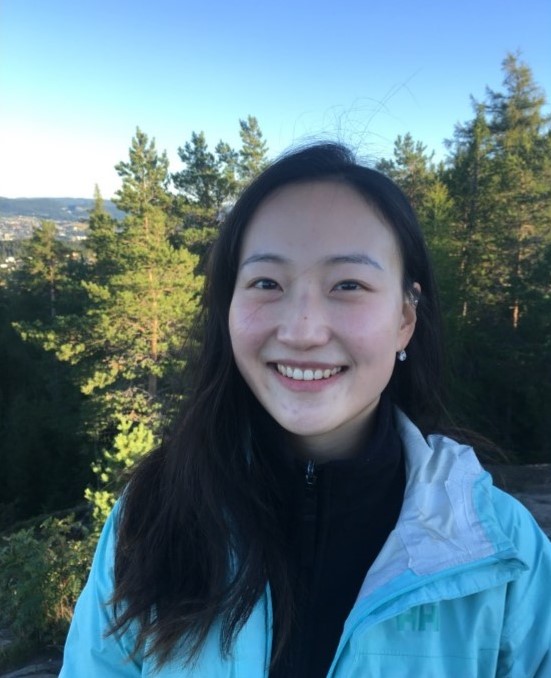 Department of Physics, NTNU
The project for my Ph.D. is part of the project named PredictCUI: modelling to predict water liquid and vapor migration through porous media.
Moisture migration in porous insulation layer from water penetration causes corrosion, so called Corrosion Under Insulation (CUI). In oil and gas industry, insulation layer surrounds pipes and it is observed frequently that pipes are corroded due to CUI. Corrosion is directly related to process efficiency and safety, so it is important to predict where CUI could occur.
Specifically, we will develop a mathematical model of water liquid and vapor (two-phase flow) transports in pore network to understand how and where CUI occurs. Study will be conducted on multi-scale modelling with the help of statistical mechanics, thermodynamics, fluid mechanics and numerical methods. Researchers including experimentalists from industry partners, NTNU EPT (Department of Energy and Process Engineering) and SINTEF will also collaborate in this project.
Supervisors: Alex Hansen and Øivind Wilhelmsen
E-mail: Hyejeong.Cheon@ntnu.no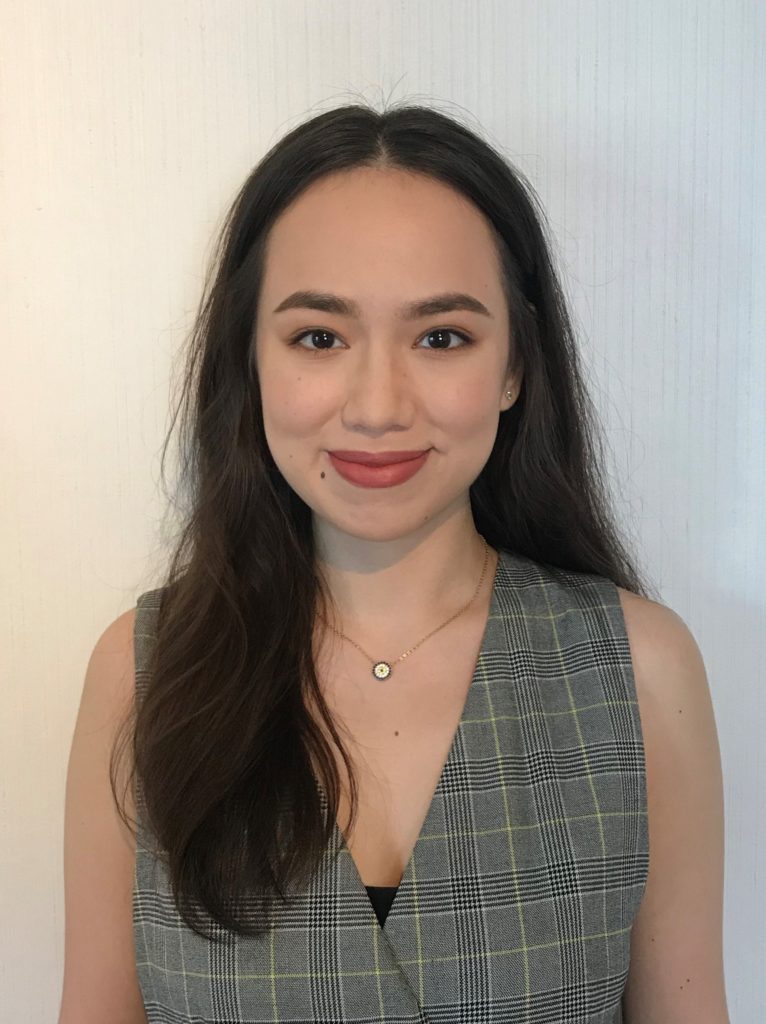 Department of Physics, NTNU
The aim is to develop the theoretical framework that describes immiscible two-phase flow in porous media. More specifically, the focus is on viscous fingers that occur when a non-wetting fluid pushes a more viscous wetting fluid during a drainage process. The task is carried out through solving constitutive equations and comparing them with the results from numerical dynamic network model and experiments.
Supervisor: Alex Hansen and Knut Jørgen Måløy
E-mail: Hursanay.Fyhn@ntnu.no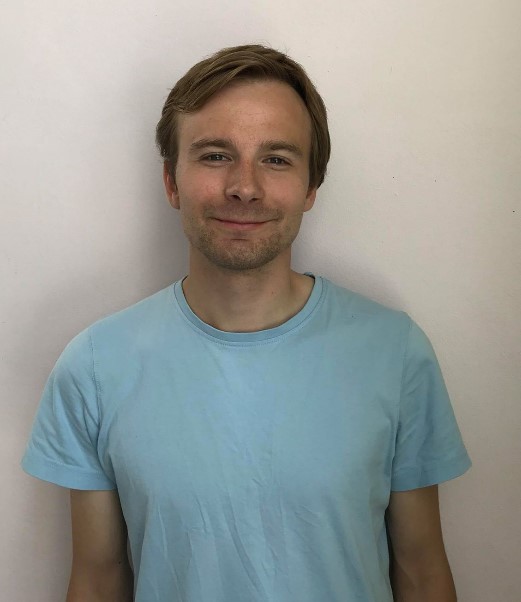 Department of Chemistry, NTNU
Encapsulating the drug into nanoparticles (NPs) before transporting them to its target, is a common way to minimize the toxicity towards healthy tissue. However, a challenge in the use of NPs, is to achieve sufficiently dosage and homogenous distribution of the NPs in the target tissue. Lately, focused ultrasound (FUS) has been shown to improve the delivery of NPs and drugs.
I will in this project be working theoretically on developing models for transport of molecules through tissue/porous media from data given by Caroline Einen, who will be doing the experimental laboratory work. Our goal is to reveal the transport mechanisms for NPs in tissues, and create a predictive model for delivery of NP to tumours.
Supervisors: Anders Lervik, Signe Kjelstrup, Magnus Aashammer Gjennestad and Ruth Catharina de Lange Davies
E-mail: sebastian.n.price@ntnu.no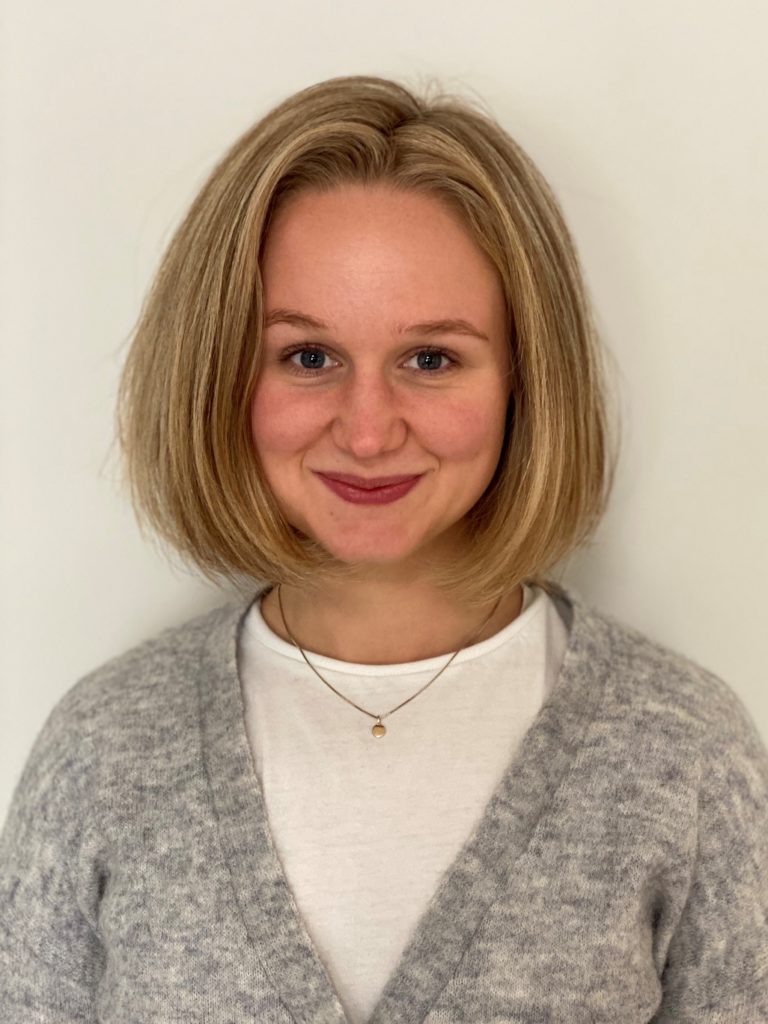 Department of Physics, NTNU
Nanoparticles (NPs) loaded with therapeutic agents can be used as vesicles for delivery of drugs to tumors for reduced toxic effects in healthy tissue. A specific approach to achieve improved targeted delivery is to combine NPs with microbubbles (MB) and focused ultrasound treatments (FUS). Application of FUS in the presence of MBs can cause the MB to oscillate or implode, which in turn give mechanical forces that facilitate extravasation of the NPs from the vasculature and further push the NPs further into tissue, a strategy that has shown enhanced delivery of drugs to tumors.
My project aims to increase the understanding of the underlying mechanisms governing the success of NP delivery to tumor tissue using the MB and FUS combination. My work is a part of the research project ""Ultrasound-mediated transport of nanoparticles in tissue: Creating a predictive model combining theory, simulations and experiments" funded by the Research Council of Norway. I will investigate the process of NP transport in tissue experimentally, where PhD candidate Sebastian Price will attempt to make a predictive model based on the experimental data, resulting in a tool for designing the optimum FUS treatment for effective NP delivery
Supervisor: Catharina de Lange Davies, Rune Hansen, Einar Sulheim and Signe Kjelstrup
E-mail: Caroline.Einen@ntnu.no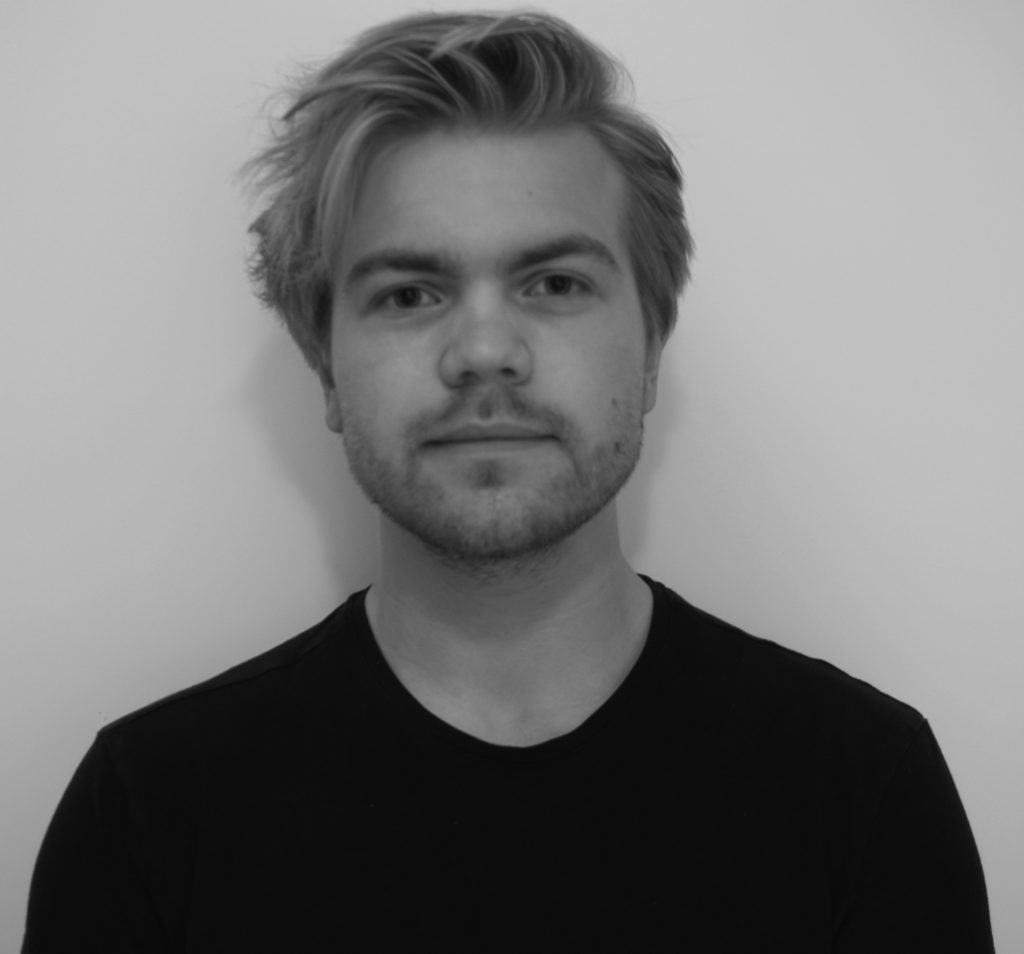 Department of Physics, NTNU
The topic of my PhD is the thermodynamics and statistical mechanics of immiscible two-phase flow in porous media. These systems can span over an extreme range of length scales. At the scale of individual pores and phase-boundaries, a few nanometers at the smallest, the physical picture is quite different from what is seen at macroscopic scales. Determining the macroscopic flow from the physics at the pore scale, dubbed the «upscaling problem», is what we will attempt to solve.
In the end, the macroscopic phase flow will be described by a general thermodynamic framework, connected to the statistical mechanics of the system. These thermodynamic relations are supplied by constitutive equations which relate the macroscopic flow of the fluid to driving forces. In recent years, it has been shown that a non-linear relation between flow and driving force, e.g. pressure, might occur in porous media systems.
To solve the upscaling problem, we will use numerical network models to examine the predictions of our theory, and verify our results with experiments performed at the PoreLab node at UiO
Supervisors: Alex Hansen and Knut Jørgen Måløy
E-mail: Hakon.Pedersen@ntnu.no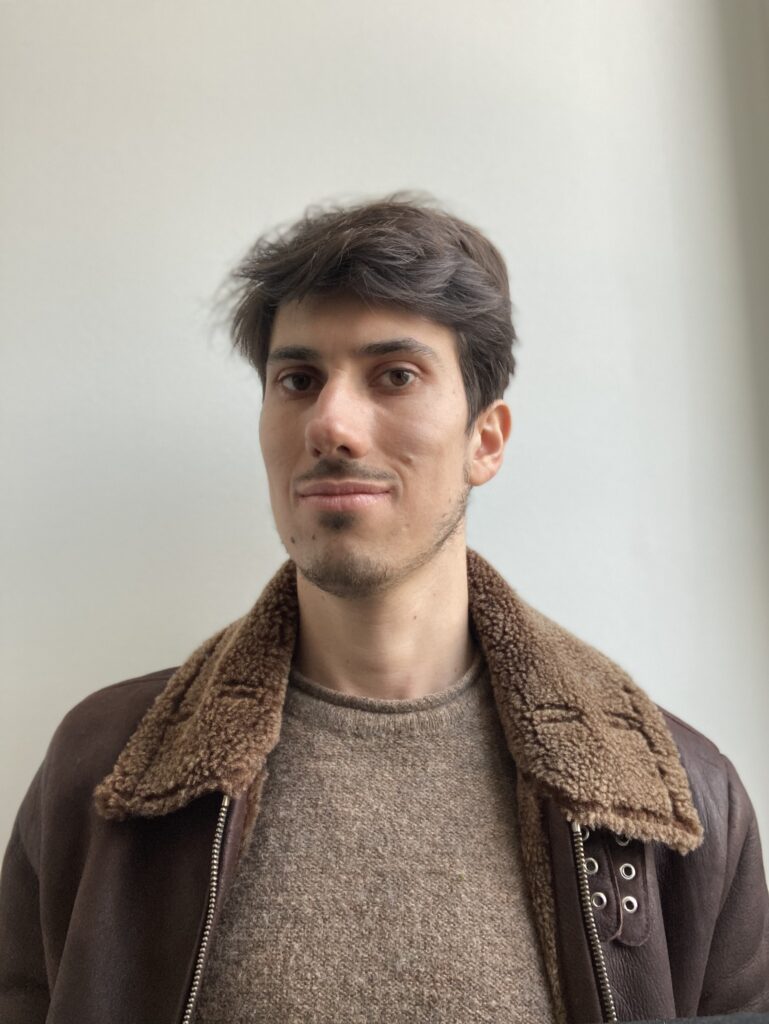 Cotutelle (Joint PhD degree) between:
Laboratoire de Physique Théorique et Modèles Statistiques (LPTMS), CNRS, University Paris-Saclay, France
Department of Physics, NTNU, Norway
Yield stress fluids can flow through the soil only above a critical pressure drop.
Although ubiquitous and relevant for industry, the laws governing their flow
are still misunderstood. Near the critical pressure drop, the liquid flows only
along open channels, showing strong analogies with the plastic depinning of the
vortex lattice in a dirty superconductor, or the excited states of directed
polymers in random media. In this thesis we plan to extend the methods
developed in that context to describe the rheology of a two-phase system
(Newtonian and yield stress fluid) in a porous medium, focusing on the
evolution of phase interface and on the formation of bubbles of yield stress
fluids in the capillary tubes. Our work can also provide new clues on a long
standing problem in statistical physics: the glassy transition in finite
dimension. We combine different approaches: numerical simulations, optimization
algorithms and directed polymer physics
Supervisors: Alberto Rosso (LPTMS, France) and Alex Hansen (NTNU, Norway)
E-mail: federico.lanza@universite-paris-saclay.fr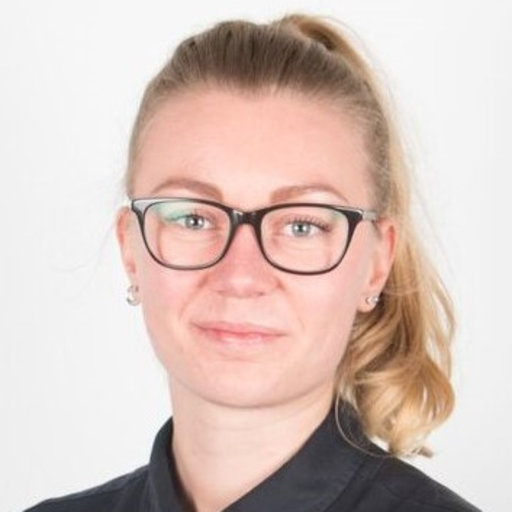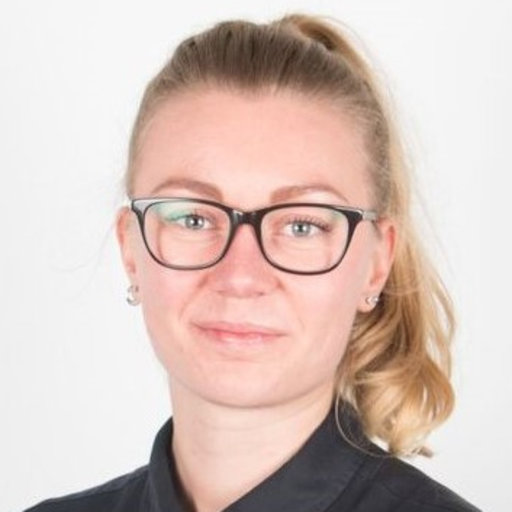 Department of Materials Science and Engineering, NTNU
Nano-systems are molecular systems of a size so small that the rules of classical physics no longer apply. However, they are also too large to be described by quantum physics. In our research, we study these systems using molecular simulations, which explicitly model single atoms, and the interactions between them. We focus on understanding how the nano-systems work, and how their thermodynamic properties change with system size.
The utlimate goal is to develop thermodynamic methodology that can be used to describe connections between heat and energy in molecular machines. In that way, we can explore the potential of these devices in technological and scientific applications.
Supervisor: Sondre Kvalvåg Schnell and Øivind Wilhelmsen
E-mail: vilde.braten@ntnu.no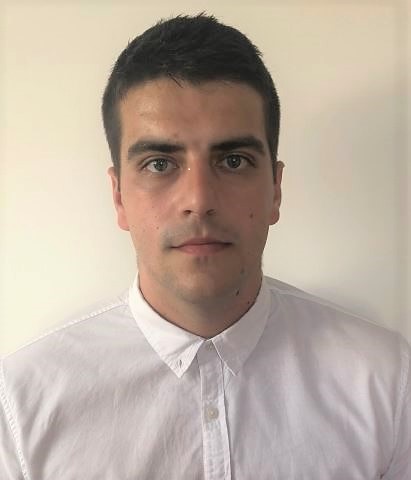 Department of Geoscience and Petroleum, NTNU
The topic of my PhD is optimization of screening criteria for green enhanced oil recovery (EOR) methods.  A well-designed screening process is crucial for the success of the green chemical EOR.  Currently there are many uncertainties in process induced by the oversimplification of the procedures or by the lack of full  understanding of the recovery mechanisms. Therefore the aim of my PhD is to describe oil mobilization process and recovery mechanisms in porous medium  based on the dynamic emulsification behavior in self-designed oil traps using 2D micromodels.  Additionally, zeta and streaming potential measurements will be utilized for the wettability alteration investigation. Extracted data will be used for the optimization of the screening criteria.
Supervisor: Antje van der Net, Umer Farooq and Ole Torsæter
E-mail: Tomislav.Vukovic@ntnu.no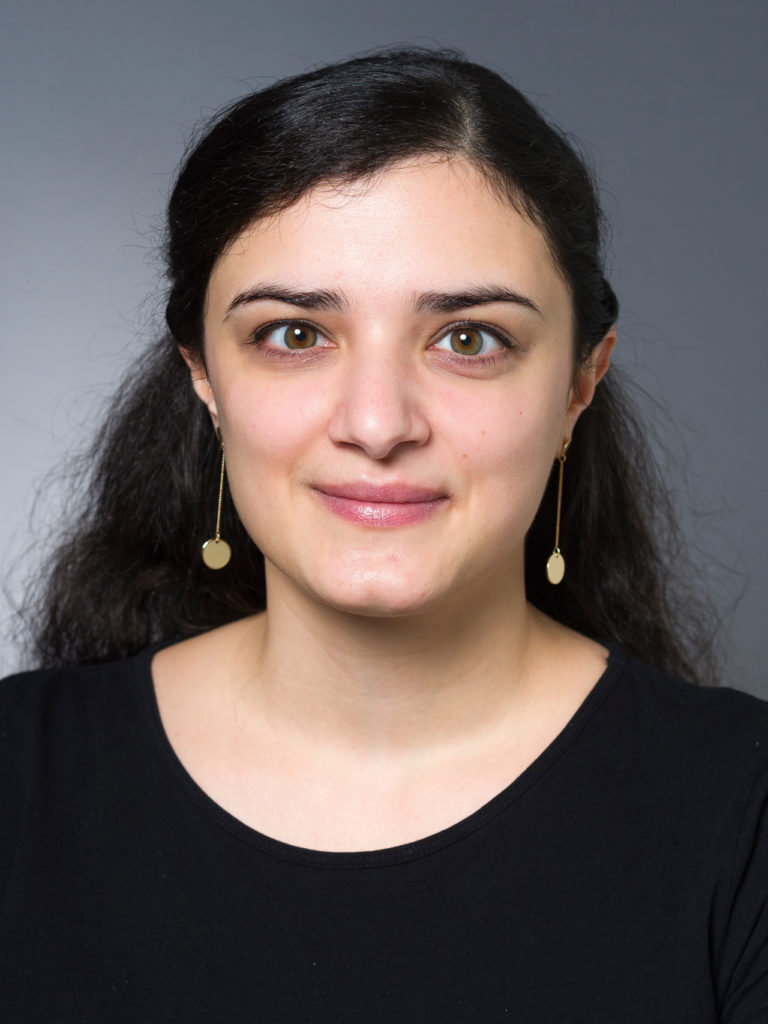 Department of Physics, UiO
I study gravity-stabilized flow, with lighter fluid flowing in a system initially filled with heavier fluid, over a self-affine surface. I am interested in two related systems: flow in the presence of temperature gradients, and isothermal flow for a solution with varying solute concentration. I run simulations of these systems through the coupled Lattice Boltzmann Method, in order to investigate the effect of buoyancy and geometry on the flow.
Supervisors: Eirik Grude Flekkøy/Knut Jørgen Måløy/Gaute Linga
E-mail: beatrice.baldelli@fys.uio.no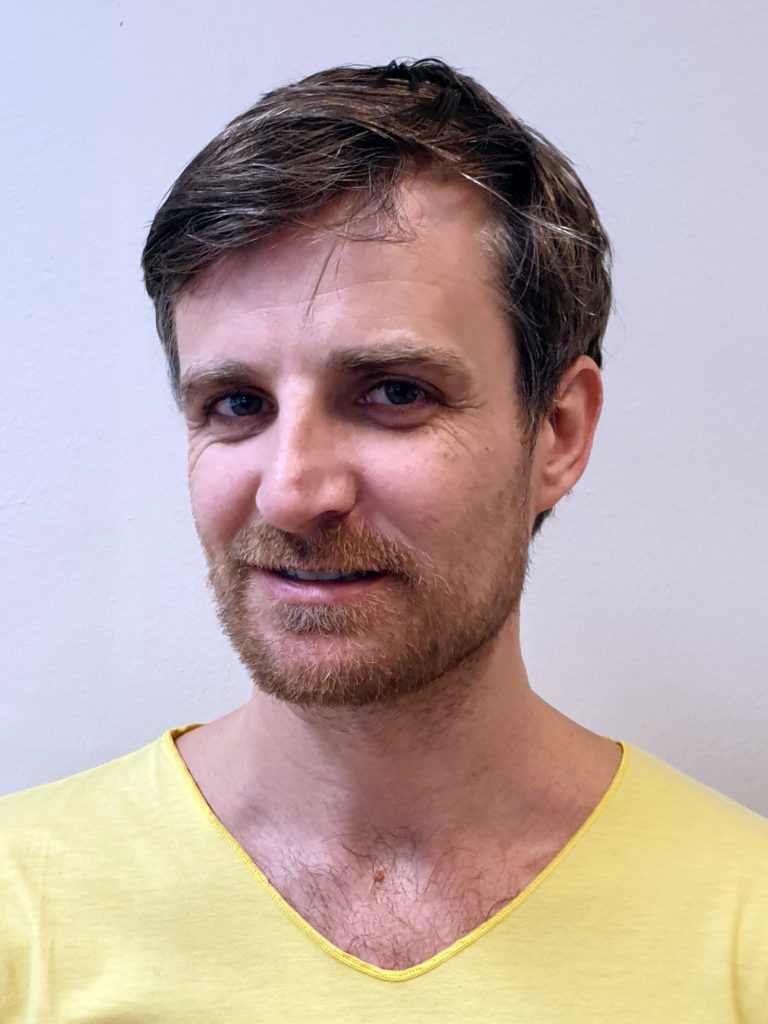 Department of Physics, UiO
Joachim's research is centered around experimental studies of flow in porous media in a 3D set-up. The majority of the experimental work conducted in the field has been on 2D systems. His work includes the development and optimization of a 3D scanner, based on optical index matching of fluids and the solid, porous medium.
Currently he is focusing on the interplay between gravitational, capillary and viscous forces.
Supervisors: Knut Jørgen Måløy/Eirik Grude Flekkøy
E-mail: j.f.brodin@fys.uio.no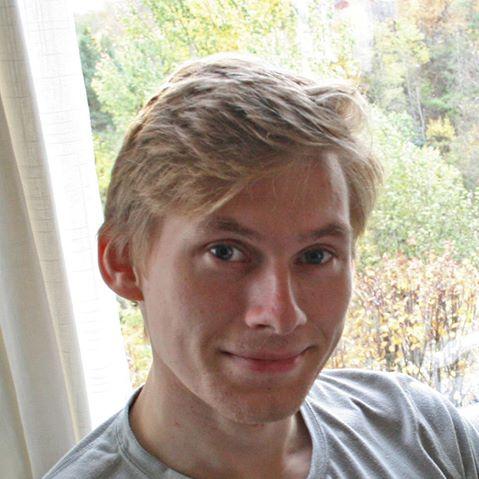 Department of Chemistry, NTNU
Fluid flow in porous media due to a pressure gradient is described by a Darcy-like law, which has shown to fail for small pore sizes and/or low pressure gradients. There is no description of the flow for other driving forces than the pressure gradient. Examples where fluid flow is important are found in many technological applications, such as membranes, fuel cells, sea water desalination, and oil and natural gas recovery. In this project non-equilibrium thermodynamics (NET) will be applied to give a coherent thermodynamic description of the flow, which will include other driving forces, such as a viscous, capillary, gravitational, osmotic, chemical, and thermal forces. Non-equilibrium molecular dynamics (NEMD) simulations will be used to examine the NET theory. 
Supervisors: Signe Kjelstrup/Bjørn Hafskjold/Dick Bedeaux
E-mail: olav.galteland@ntnu.no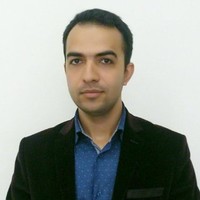 Department of Geoscience and Petroleum, NTNU
Pore-scale imaging and modeling has matured to a routine service in the oil and gas industry, specially during Enhanced Oil recovery (EOR) investigations. One of the EOR methods is Low Salinity Waterflooding (LSW) which is a combination of different mechanisms, including wettability alteration and osmotic pressure differences. Osmosis is a recently discovered mechanisms, where oil droplets acts as semi-permeable membranes for water. Transport of water over the semi-permeable membrane expands inaccessible higher saline water and induces pressure differences. the saline water expansion can relocate oil and open new water pathways. Such relocation can lead to a microscopic diversion mechanism, thereby increasing the oil recovery. the aim of my PhD studies is to use Lattice Boltzmann simulation method to assess the effect of osmosis during LSW.
E-mail: mohammad.h.golestan@ntnu.no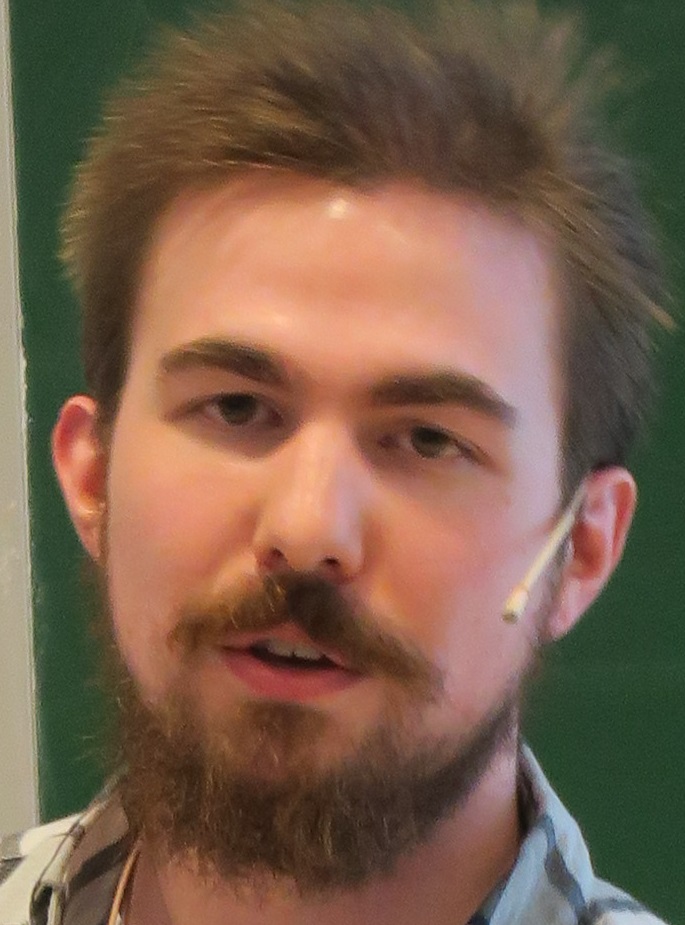 Department of Chemistry, NTNU
Low-temperature industrial waste heat is a largely untapped energy resource. Existing methods for converting low-temperature waste heat typically do not exceed 15 % of the Carnot limit. My research capitalizes on recent developments in research on thermal osmosis, which suggest that power production by thermo-osmotic pressure can greatly exceed current methods in efficiency. I aim to study the potential to use low-temperature waste heat in order to simultaneously purify water and produce mechanical power, by exploiting a thermal driving force for water transport through nanoporous membranes. My work combines theoretical insight through the theory of non-equilibrium thermodynamics and hydrodynamics, with experimental work for determining the empirical coefficients in the theory.
E-mail: kim.kristiansen@ntnu.no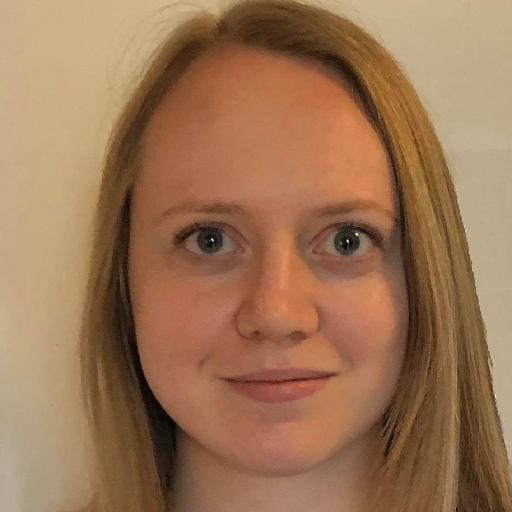 Department of Chemistry, NTNU
Lithium ion batteries are temperature sensitive. Charging and discharging of batteries give rise to thermal gradients within the battery cell. My research aims to gain a better understanding of these temperature gradients and contribute to more accurate temperature profiles by investigating local reversible heat effects in lithium ion batteries. Non-equilibrium thermodynamics allows us to measure local heat effects through the thermoelectric effect. This is found experimentally by measuring the response in electric potential of a symmetric cell with lithium ion battery materials exposed to a temperature gradient.  These measurements also has the advantage of at the same time contributing to the study of thermoelectric cells.
Supervisors: Signe Kjelstrup/Odne Burheim
E-mail: astrid.f.gunnarshaug@ntnu.no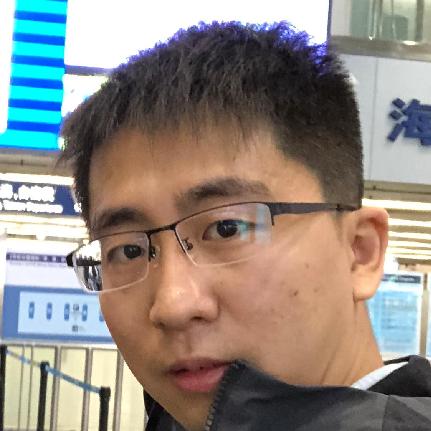 Department of Civil and environmental Engineering, NTNU
This is a joint research project between the PoreLab center of excellence and the Geotechnical research group, NTNU. The area of my research is Thermo-Hydro-Mechanical modelling of soil behavior during freezing and thawing processes. My work aims to develop a discontinuous computational model for the physical and thermodynamic processes in water saturated porous media during freezing and thawing.
Supervisors: Gustav Grimstad/ Seyed Ali Ghoreishian Amiri/ Elena Scibilia
E-mail: hao.gao@ntnu.no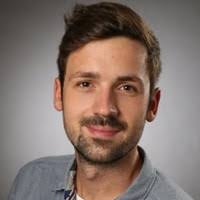 Department of Chemistry, NTNU
The aim of my research is to understand the role of thermal driving forces for fluid transport in porous media. So far, most of the two-phase flows in porous media have been investigated at isothermal conditions. The fluid transport in porous media due to a temperature gradient is therefore still posing unsolved practical as well as theoretical problems. The understanding of this phenomena may open up a possibility for further generalizations of the description of the two-phase flow and could also provide valuable information for practical applications like sea water desalination, fuel cells or oil and natural gas recovery. The problem will be investigated with molecular dynamics simulations of one or more immiscible fluids in a porous membrane.
E-mail: michael.t.rauter@ntnu.no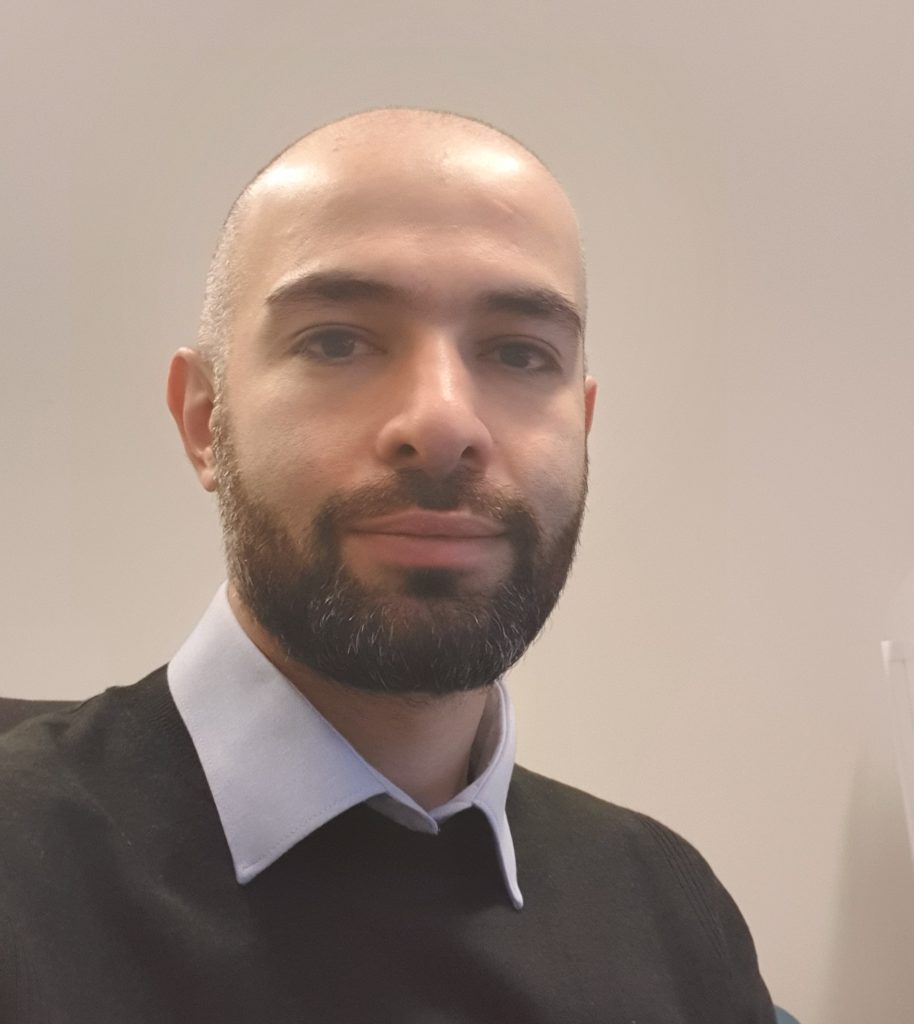 Department of Civil and environmental Engineering, NTNU
Modeling the mechanical response of natural soft soils constitutes a challenge due to a series of factors that are not always included in conventional constitutive models. In fact, the main inherent features that influence the response are combination of fabric, inter-particle bonding, rate and void dependency. In addition, the behavior under small strain and small strain amplitude cycles is also highly non-linear. these features have separately, or in combination, been put into constitutive models, in some cases by using only mathematical techniques without physical insight, for simulating particular features of soft soils behavior. As a shortcoming of this method, it causes the outcome models 'too flexible' to possibly disobey the First and/or Second Law of Thermodynamics, as well as the difficulty in obtaining a unique set of material parameters, for engineering practice, when only limited test data is available. In this research, rigorous thermodynamic frameworks will be used to remediate this shortcoming and develop a full constitutive model.
Supervisors: Gustav Grimstad and Seyed Ali Amiri
E-mail: Davood.Dadrasajirlou@ntnu.no
Former Researchers, Postdoctoral fellows and PhD Candidates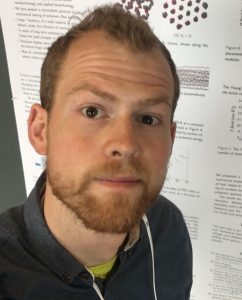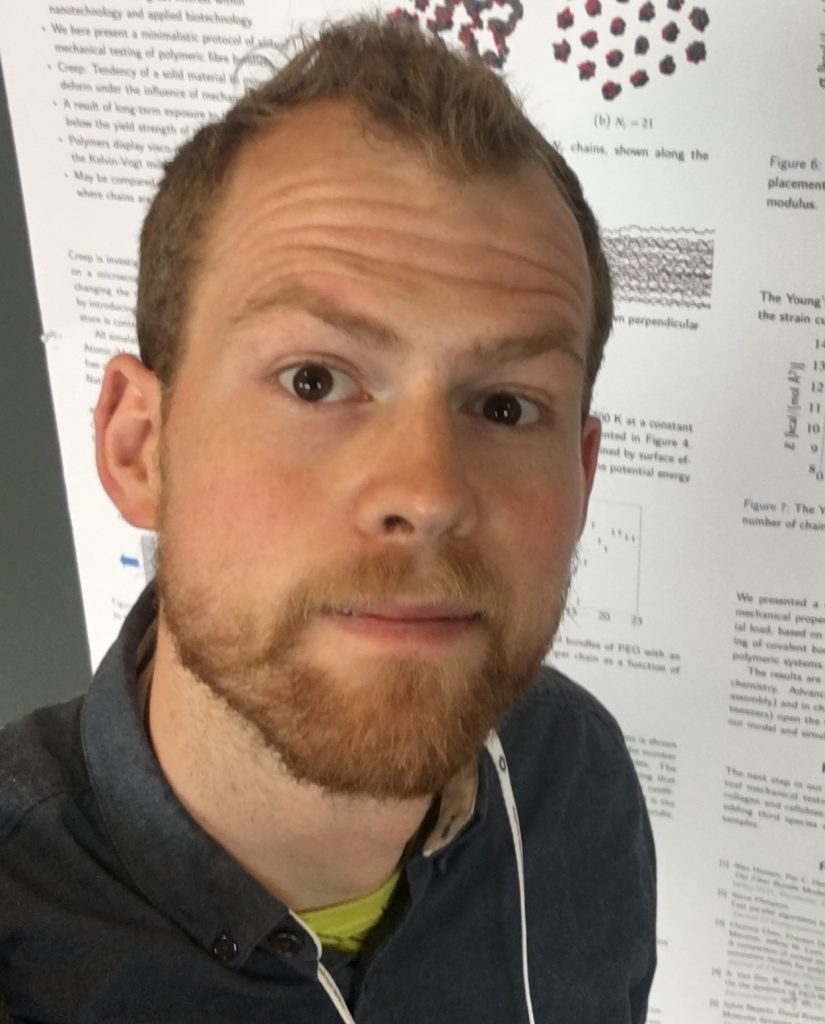 Eivind completed his PhD on June 4th, 2021
Thesis title: Stretching, breaking, and dissolution of polymeric nanofibres by computer experiments
Department of Physics, NTNU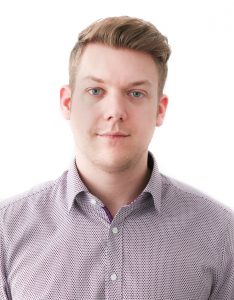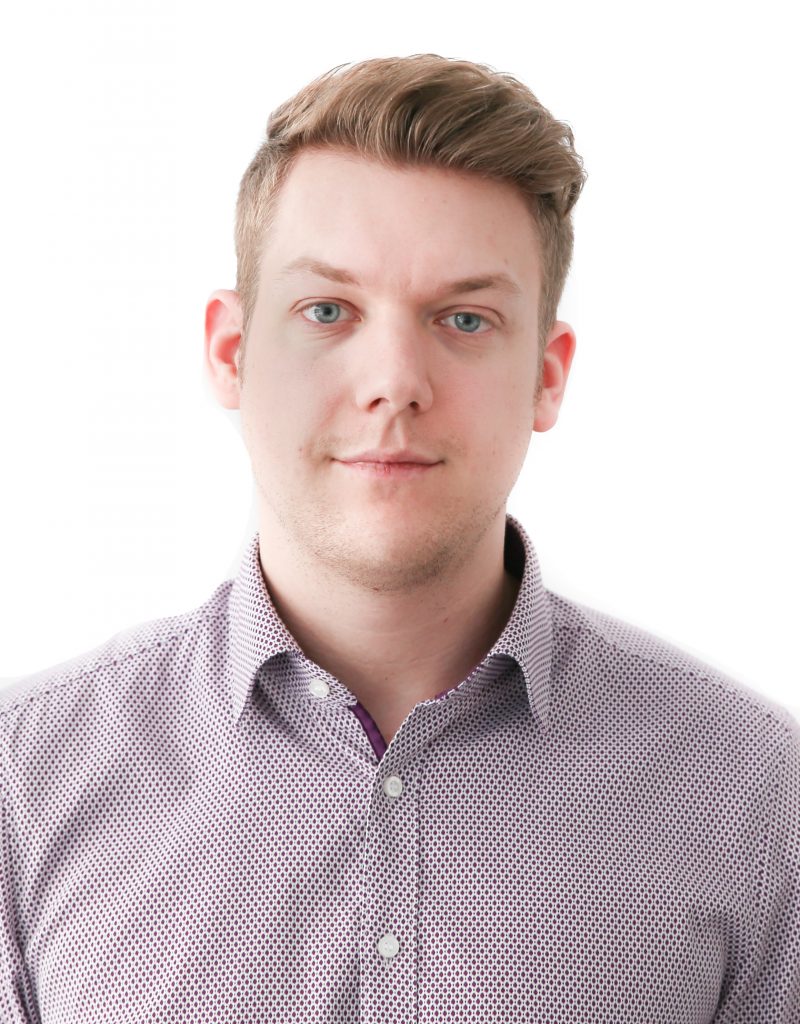 Marco completed his PhD on February 19th, 2021
Thesis title: Non-equilibrium thermodynamics and nature-inspired chemical engineering applied to PEM fuel cells
Department of Chemistry, NTNU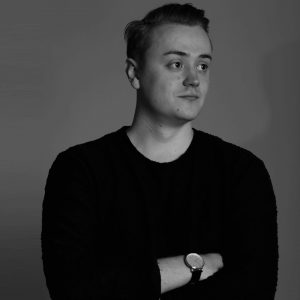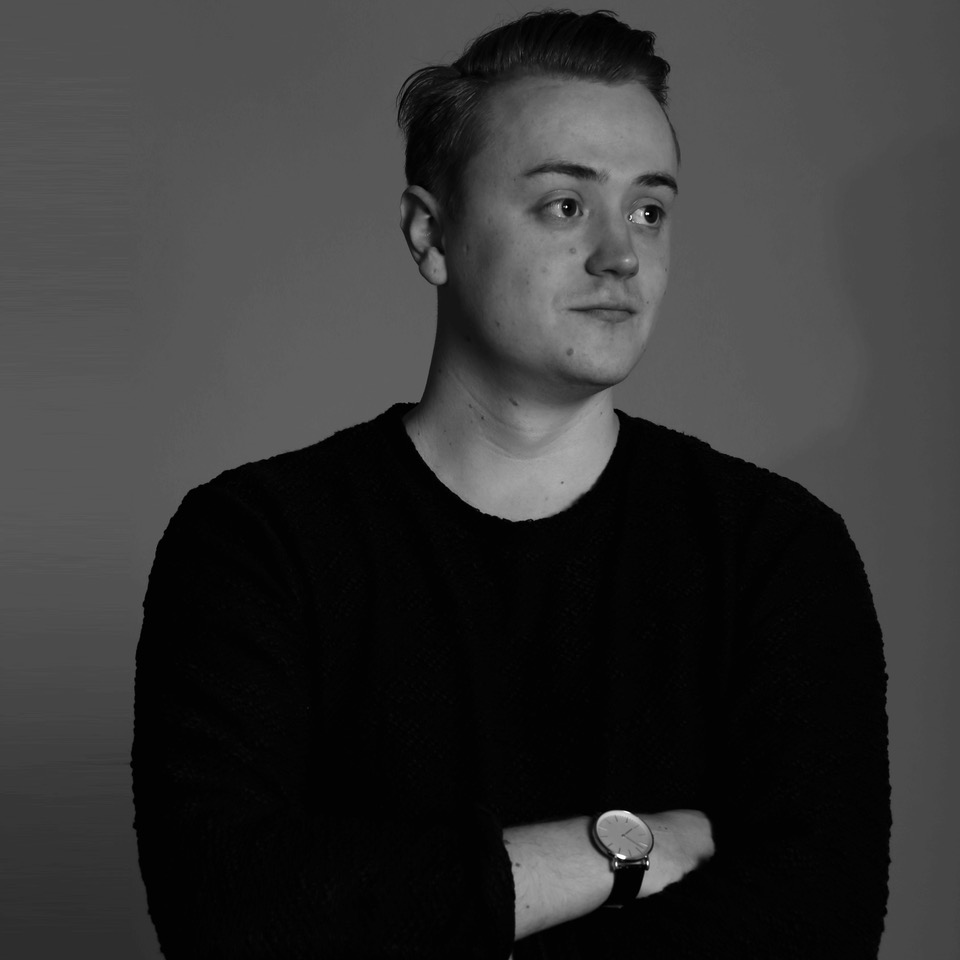 Kristian completed his PhD on January 29th, 2021
Thesis title: Active and passive Brownian particles in complex environments
Department of Physics, University of Oslo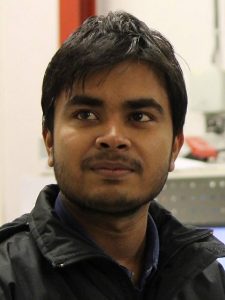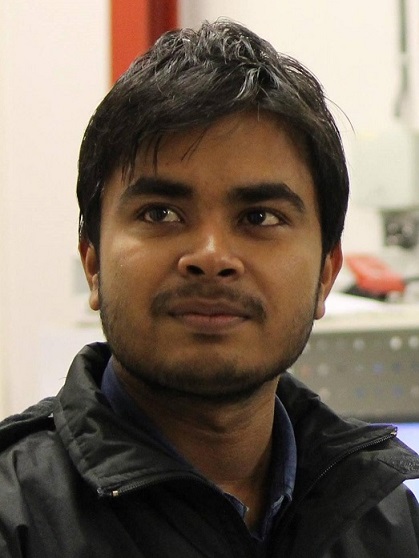 Former Postdoctoral fellow
Department of Physics, Department of Physics, NTNU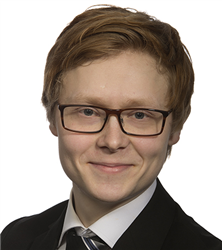 Ailo Aasen
Ailo completed his PhD on March 27th, 2020
Thesis title: Bulk and Interfacial Thermodynamics of Mixtures: From Aqueous Systems to Ultracryogenic Fluids
Department of Energy and Process Engineering, NTNU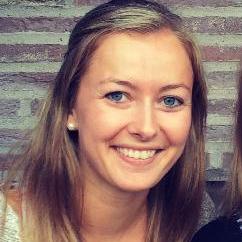 Reidun completed her PhD on December 5th, 2019
Thesis title: Experimental Study of Flow of Nanocellulose in Porous Media for Enhanced Oil Recovery Application
Department of Geoscience and Petroleum, NTNU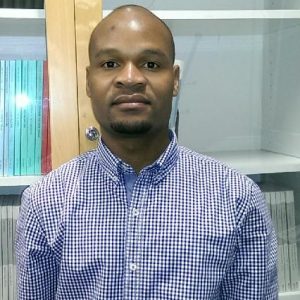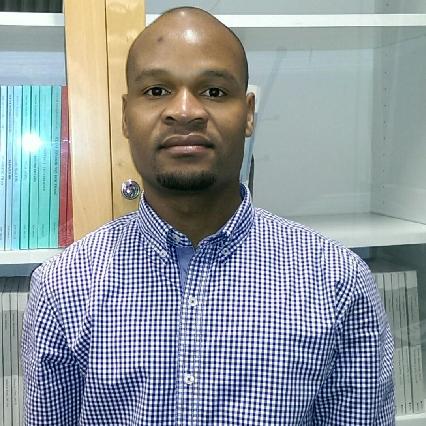 Alberto completed his PhD on May 20th, 2020
Thesis title: Experimental Investigation of Surface-Functionalized Silica Nanoparticles for Enhanced Oil Recovery
Department of Geoscience and Petroleum, NTNU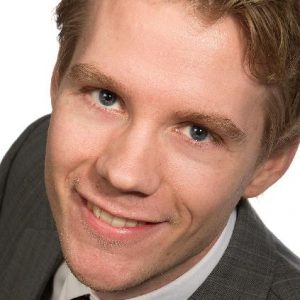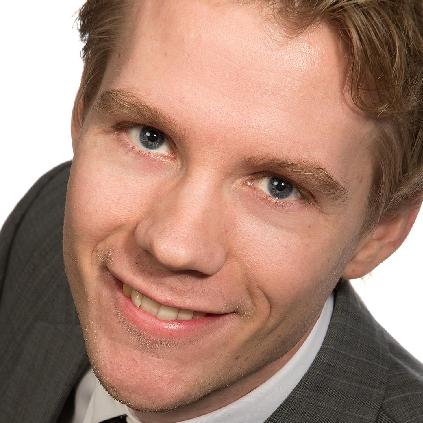 Magnus completed his PhD on November 24th, 2020
Thesis title: Modelling of Two-Phase Equilibrium, Stability and Steady-State Flow in Porous Media
Department of Physics, NTNU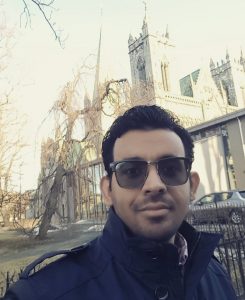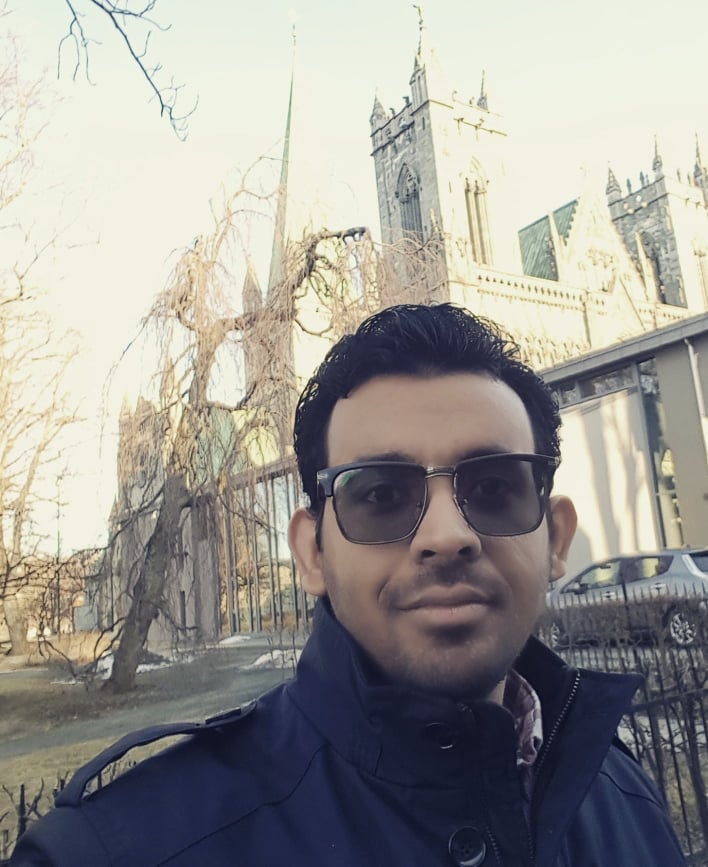 Former PhD candidate
Department of Geoscience and Petroleum, NTNU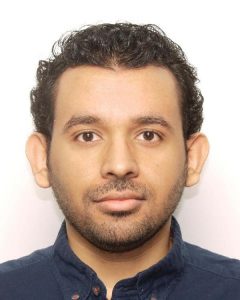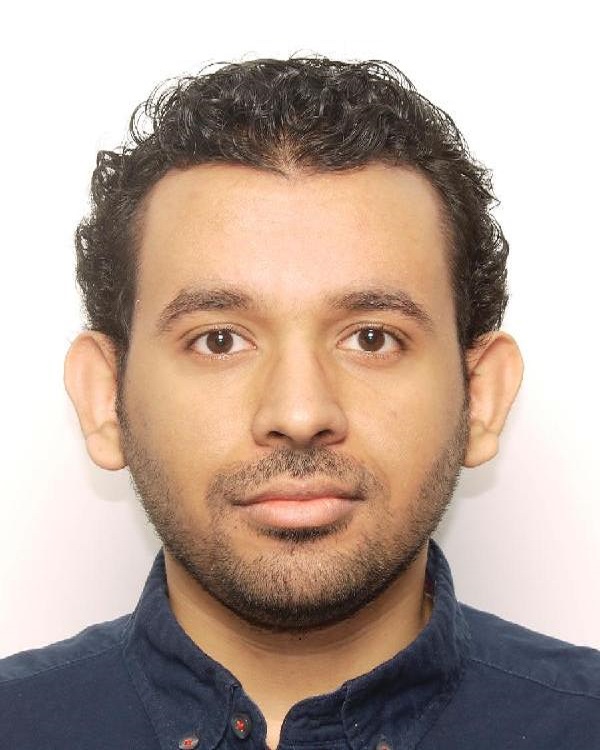 Amine Bouhouche
Former PhD candidate
Department of Geoscience and Petroleum, NTNU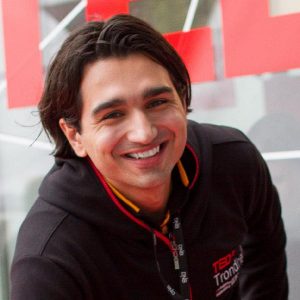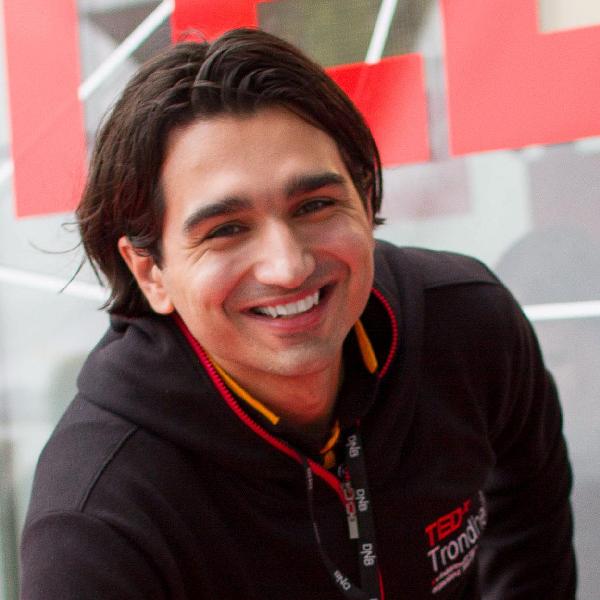 Bahador completed his PhD on December 13th, 2019
Thesis title: HyGreGel: A New Class of Gel Systems for Water Diversion by In-depth Reservoir Placement
Department of Geoscience and Petroleum, NTNU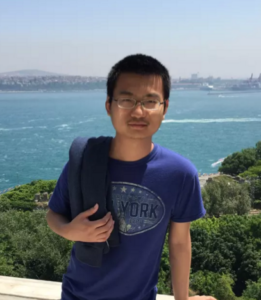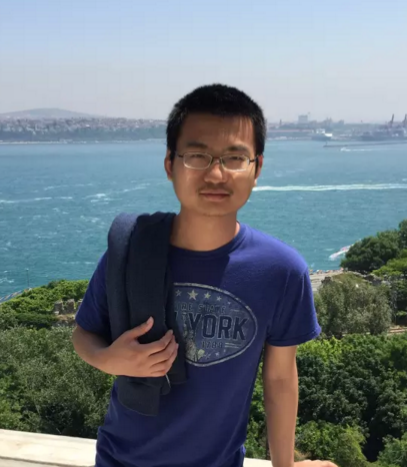 Le completed his PhD on June 21st, 2019
Thesis title: Experimental Observations of Dissolution in Fractures in Circular Geometry
Department of Physics, University of Oslo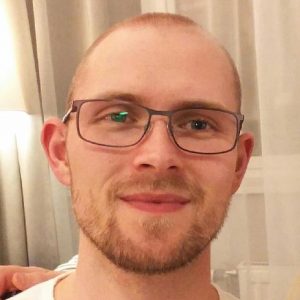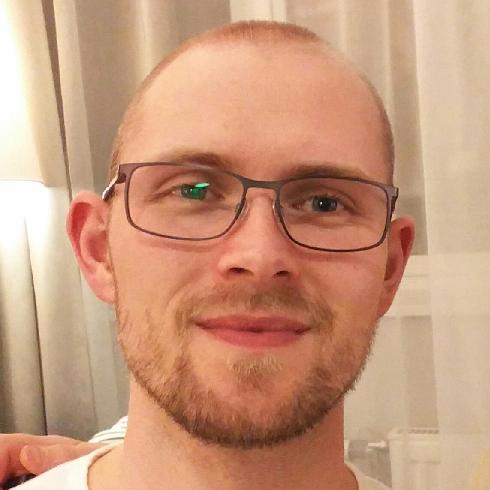 Jonas completed his PhD on December 17th, 2019
Thesis title: Local Versus Equal Load Sharing in the Fiber Bundle Model
Department of Physics, NTNU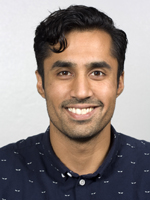 Monem completed his PhD on December 16th, 2019
Thesis title: Experimental and Numerical Investigation of Cluster Morphologies and Dynamic During Biphasic Flow in Porous Media
Department of Physics, UiO and Department of Physics and Engineering, University of Strasbourg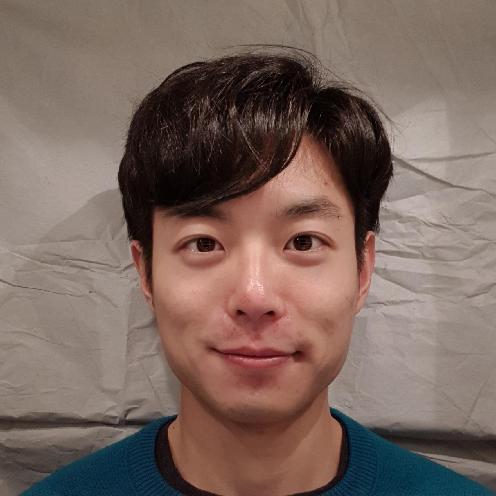 Seunghan completed his PhD on December 9th, 2021
Thesis Title: Thermal Processing of semiconductor alloy core glass fibers
Department of Physics, NTNU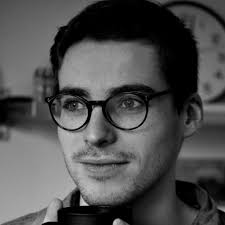 Louison completed his PhD on November 17th, 2021
Thesis Title: Unstable drainage of frictional fluids and magnetic control of the mechanical behaviour of confined granular media
Department of Physics, University of Oslo

Chuangxin completed his PhD on October 19th, 2021
Thesis Title: Mechanical behavior of frozen saline clay: laboratory, field and numerical investigation
Department of Civil and environmental Engineering, NTNU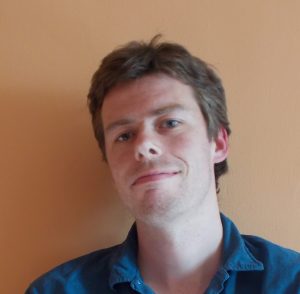 Former Postdoctoral fellow
Department of Physics, University of Oslo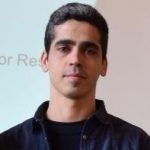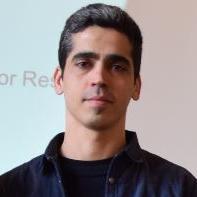 Former Postdoctoral fellow
Department of Geoscience and Petroleum, NTNU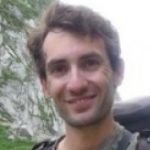 Former Researcher, Department of Physics, UiO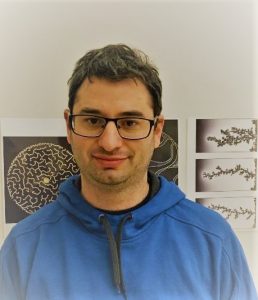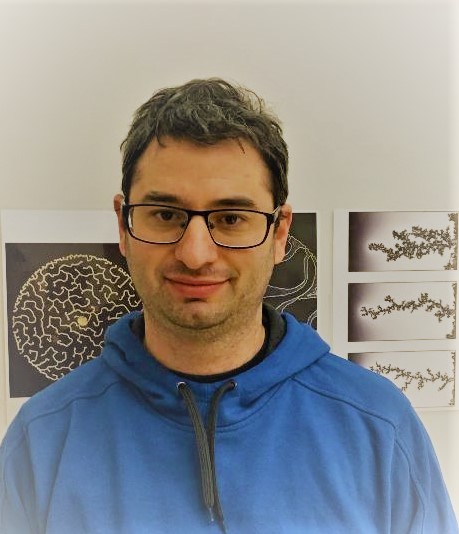 Former Postdoctoral fellow
Department of Physics, NTNU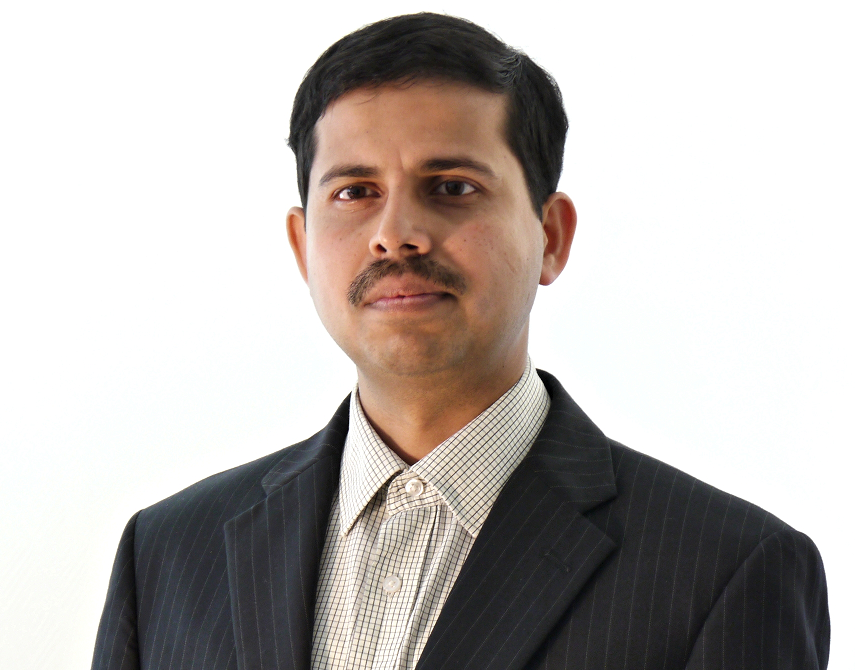 Former Researcher and Application Coordinator at PoreLab
Department of Physics, NTNU