Research Themes of PoreLab
The mission of PoreLab is to unify and advance the understanding of flow in porous media. Starting from a sound basis in physics we aim for a better description of flow that range from geology to biology and technology.
Our objective is to develop a generalized statistical mechanics for porouse media flow at the pore level wich will give us an effective media description on the larger continuum scales – a generalized non-equilibrium thermodynamics for porous media flow. We work to link the physics at the pore scale to the large scale differential equation. We address the upscaling problem using methods adapted from non-equilibruim thermodynamics and statistical mechanics.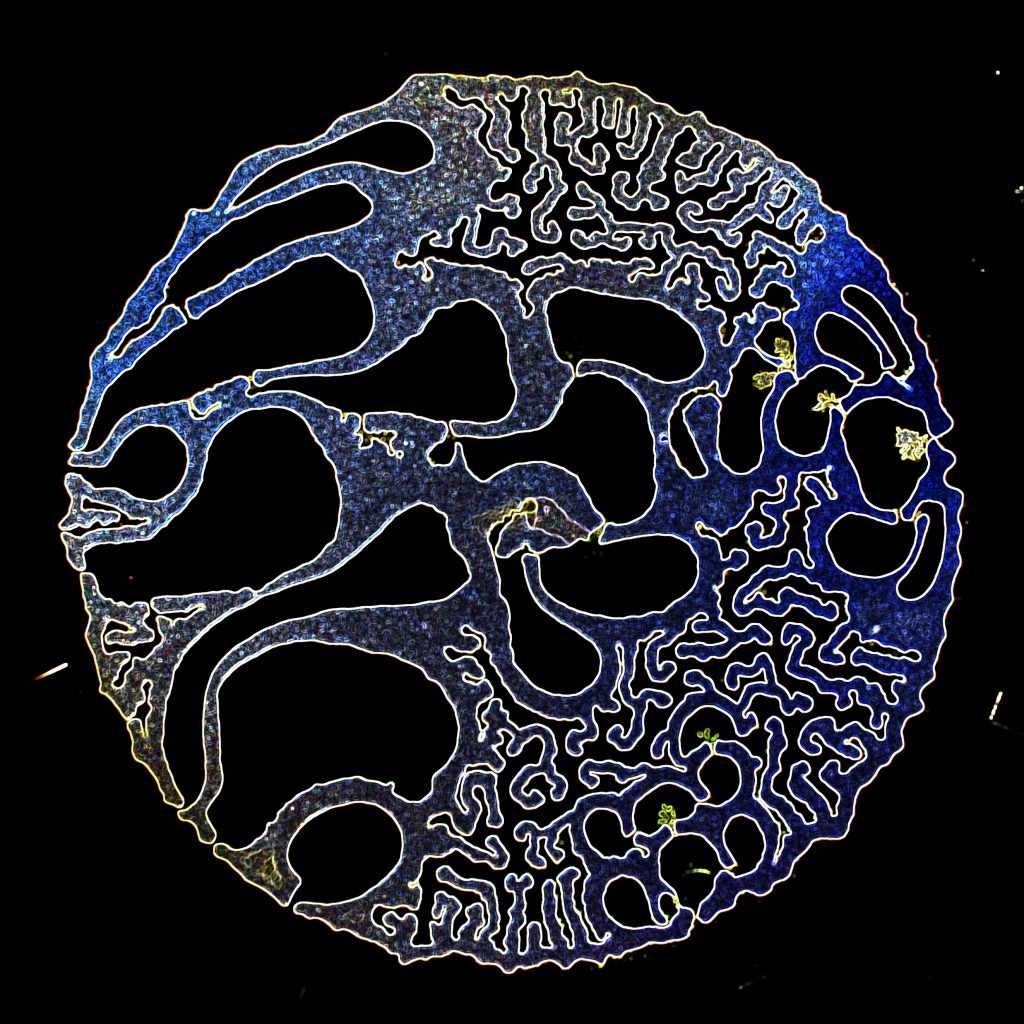 Background
The physics of porous media is, when taking a broad view, the physics of multinary mixtures of immiscible solid and fluid constituents. Its relevance to society echoes in numerous engineering disciplines such as chemical engineering, soil mechanics, petroleum engineering, groundwater engineering, geothermics, fuel cell technology… It is also at the core of many scientific disciplines ranging from hydrogeology to pulmonology.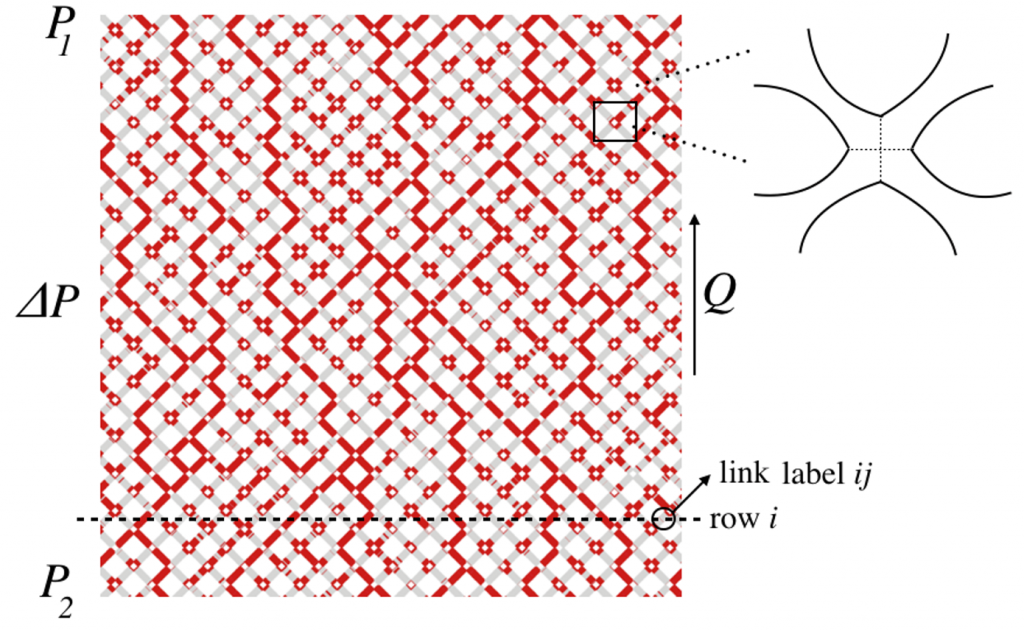 THEME 1: THERMODYNAMICS OF FLOW IN POROUS MEDIA
This field covers a range of scales and the results are both about the steady state distributions and about the transport laws. The former subject is the analog of equilibrium statistical physics, while the latter addresses the question of how these statistical mechanical results may form or constrain the macroscopic laws of displacement.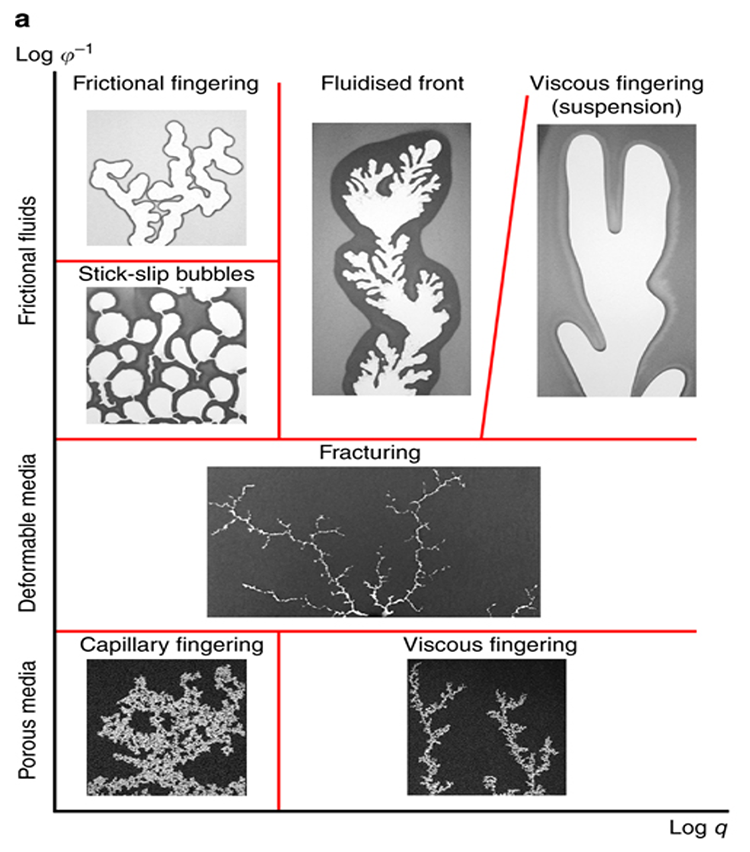 THEME 2: DEFORMABLE POROUS MEDIA
These processes are studied both in simple table top-models and by algorithmic models that reproduce the many patterns observed in the laboratory. There are also some geological realizations of these patterns. As the deformation rates increase, different forces come into play. First, viscous forces will qualitatively change the displacement patterns by gradually de-mobilizing the Coulomb friction.
THEME 3: EXPERIMENTAL CHARACTERIZATION OF IMMISCIBLE TWO-PHASE FLOW IN POROUS MEDIA
The objective of Research Theme 3 is to characterize and map the different regimes in  transient and steady-state  two-phase flow
THEME 4: NANOPOROUS MEDIA AND GELS

THEME 5: THERMODYNAMIC DRIVING FORCES
It is important to extend the description of flow in porous media beyond the Darcy or Washburn regimes.  Flow can also occur in two-phase systems due to temperature gradients.  For instance, the transport of water vapor across a hydrophobic pore, enables us to use low temperature waste heat to clean contaminated water solutions.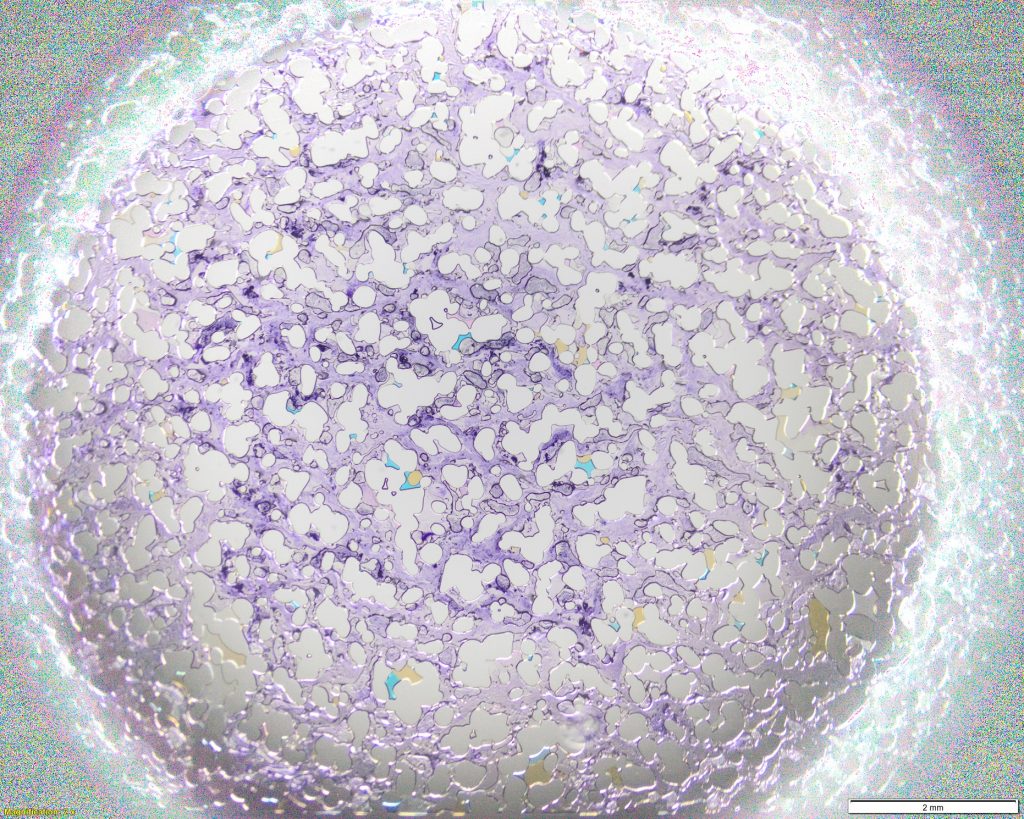 THEME 6: MICROFLUIDICS AND FIELD STUDIES
Wettability is the most important property governing oil trapping or recovery during water flooding in oil reservoirs. However, the wettability changes under two-phase flow in complex porous media are not well understood and the protocols of wetting state measurements are not properly defined under two phase flow conditions.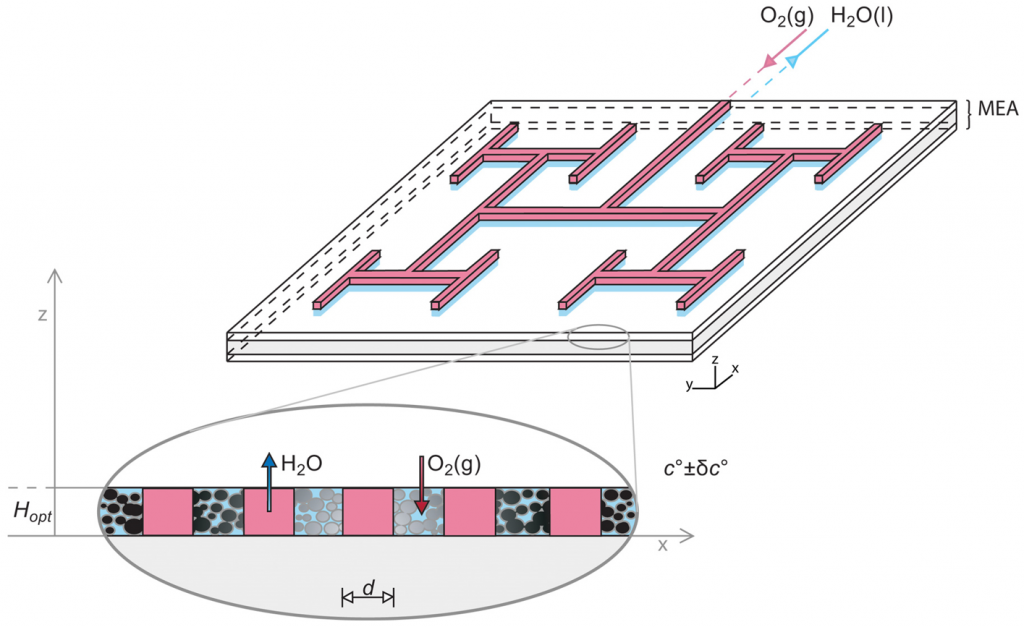 THEME 7: APPLICATIONS: POROUS LAYERS FOR PEM FUEL CELL AND CO2 SEQUESTRATION
The objective of Research Theme 7 is to apply knowledge from Research themes 1-6  to:
1) Design more efficient electrochemical systems such as batteries and systems with ion-selective membranes.
2) Describe moisture migration in insulation materials.
3) Enhance the understanding of biological systems.
4) Study porous materials for transport and storage of hydrogen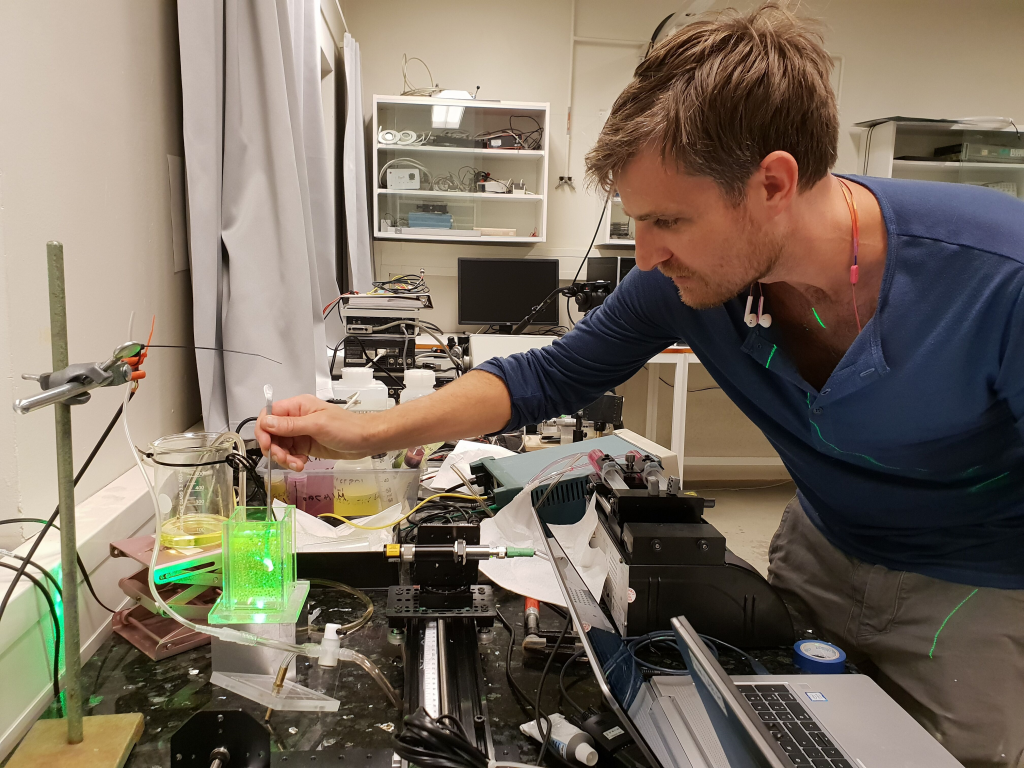 LABORATORY FACILITIES
Our laboratories offer excellent working conditions and are equipped with the-state-of-the art equipment and instrumentation. Read more about the following laboratories in use by the PoreLab team:
Laboratories at the Physics department, NTNU

Laboratories at the Physics department, UiO

Laboratories at the department of Geoscience and Petroleum, NTNU