Entering and subsequently winning awards makes our community working for the understanding, description, and modelling of porous media systems shine. You find below a list of awards received by our colleagues these last years.
InterPore – PoreLab Award for young researchers
The International Society for Porous Media, InterPore, on behalf of PoreLab, a center of excellence jointly formed by the Norwegian University of Science and Technology (NTNU) and the University of Oslo, announces a Young Researcher Award in recognition of outstanding contributions in the field of porous media from a fundamental point of view.  The research may be theoretical, computational, or experimental.
Nominees must be PhD students or Postdoc researchers who obtained the PhD degree no longer than 3 years before the award nomination deadline and must be an InterPore member.  The nominee must declare that he/she is able and willing to spend a total of three months in the course of the next academic year with the PoreLab in Norway. A detailed commitment from the awardee (including the agenda of the visits to PoreLab agreed with PoreLab) must be submitted to InterPore before the Award Ceremony during the InterPore meeting; the conferral of award will occur only if such a commitment is provided.
Nomination packages should include full CV of the candidate, a nomination letter including explicit reference to the contributions to the field, up to two additional supporting letters, and related documentation (publications, reports) supporting the nomination. Nomination packages should be submitted to nomination@interpore.org. Self-nomination is not accepted. Deadline for the receipt of complete nomination packages is November 15 of each year. The Award will be presented at the InterPore annual conference of the following year.
Award winners to date here.
Award winners will be given a stipend of 1500 Euro per month for up to three months in residence at PoreLab, either at the NTNU or the University of Oslo.  PoreLab will pay the travel and housing expenses connected with the stay.
IMPORTANT: Deadline for submission of complete nomination package: November 15 of each year.
The winner of the InterPore – PoreLab Award for young researchers in 2019 is Tom Bultreys
Dr. Tom Bultreys, from Ghent University, Belgium, has contributed significantly to the field of pore-scale imaging and modeling. During his PhD, he developed a multi-scale network model to describe rocks with a very wide range of pore sizes. New concepts were developed, which have already found commercial applications. In his subsequent work at Imperial College, Bultreys worked on the validation and calibration of pore-scale network models. He developed a methodology to compare model and image experimental results on a pore-by-pore basis, providing a much richer basis of comparison that had been possible hitherto with simply the comparison of average results. His work laid the framework for a proper validation of models. Bultreys has co-authored 17 well-written papers. He is an active member of InterPore.
Tom writes about the award:
"I am extremely honoured and humbled to accept this award. Interpore has played an enormously important role in my research career, and will continue to do so. That makes this award all the more valuable and special to me. I look forward to a fruitful collaboration with PoreLab and to continue contributing to the Interpore community to the best of my abilities."
Tom will come for a short visit to Norway in December 2019 to visit the different PoreLab teams and scope out specific collaborative projects. He plans longer stays in the course of 2020.
The winner of the InterPore – PoreLab Award for young researchers in 2018 is Qingwang Yuan
InterPore – PoreLab Award for Young Researchers goes to Qingwang Yuan, a postdoctoral fellow at the Department of Energy Resources Engineering, Stanford University. Qingwang Yuan holds a Bachelor of Business Administration, a Bachelor of Science and a Master of Science from the University of Petroleum East China and a Doctor of Philosophy from the University of Calgary (2015).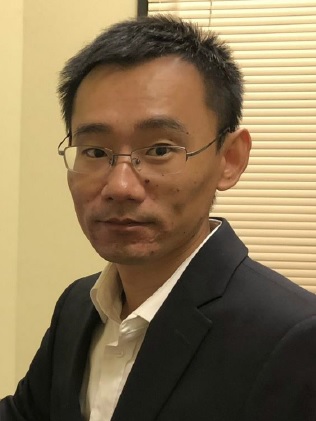 Ole Torsæter
Ole Torsæter, Professor at the department of Geoscience and Petroleum at NTNU (Norwegian University of Science and Technology) got the SPEs "Regional Management and information award". SPE's regional awards are intended to recognize those members who've contributed exceptional service and leadership to the society, as well as those who've made major professional contributions to their technical disciplines at the regional level. These awards are presented at region and section meetings. The regional award recipients become candidates for the equivalent international award in 2019.
Øivind Wilhelmsen
Øivind Wilhelmsen got an award from the Research Council of Norway for excellence in research. The award represents 500 000 NOK and was shared on March the 1st, 2018. More information at Sintef: Siste-nytt.