Live events — conferences, workshops, seminars, symposium – provide unique learning and career building opportunities. They present the perfect opportunity to meet with likeminded people and build up network, as well as improving our knowledge and presenting our work. We have in addition the great privilege at PoreLab to host a number of invited delegations. A series of workshops were organized in parallel.
You find in this page a list of the major live events PoreLab has been participating to since its beginning.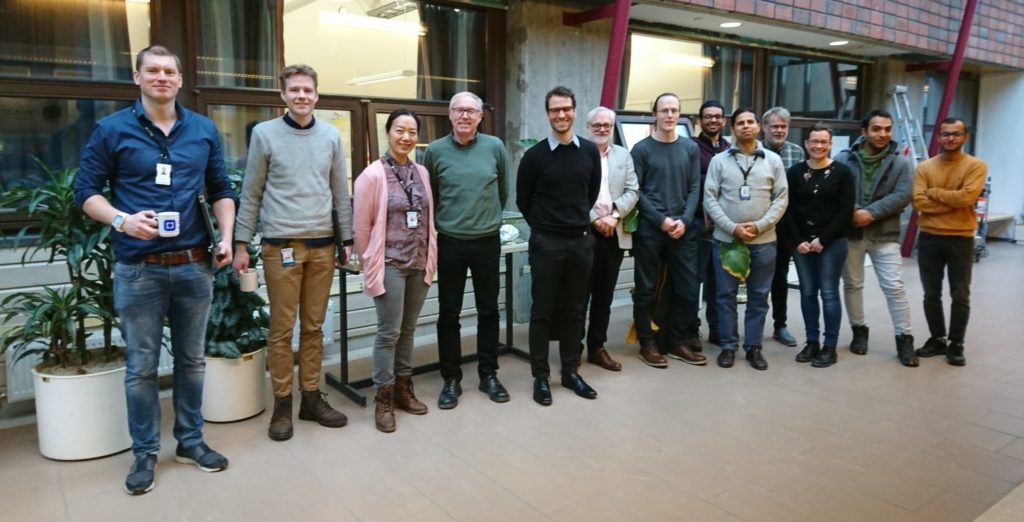 Workshop in honor of Dr Tom Bultrey, winner of the InterPore – PoreLab Award for young researchers in 2019
13 January 2020
Dr. Tom Bultreys, from Ghent University, Belgium, came for a short visit at PoreLab Trondheim from January 13 to 17, 2020. A workshop was organised in his honor on January 13, 2020. The agenda can be found here.

PoreLab at the NTNU Team Hydrogen Annual Workshop
2 and 3 December 2019
During the NTNU Team Hydrogen Annual Workshop organised on December 2nd and 3rd, 2019, which with was done in collaboration with Queen's University, Ni Electro Can, CANOPENER and ENERSENCE, PhD student Marco Sauermoser from PoreLab Trondheim presented a poster with the title "Flow Field Patterns for Proton Exchange Membrane (PEM) Fuel Cells".
More information here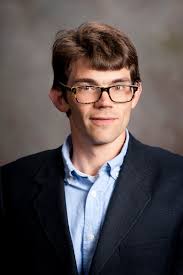 Workshop on Lattice-Boltzmann Modeling
24 October 2019
On October 24th, PoreLab organized a workshop on Lattice-Boltzmann modeling. The focus of the workshop was the open-source Lattice Boltzmann Methods for Porous Media (LBPM) code published under the Open Porous Media (OPM) umbrella. The main developer of the LBPM code, James McClure (Virginia Tech), participated to the workshop. The workshop took place at: Sydområdet PTS Paviljong 1th floor, meeting-room 162. Agenda and more information can be found here.

InterPore Norway – 3rd National Workshop on Porous Media
16 October 2019
The 3rd National workshop on Porous Media took place in Stavanger, on October 16, 2019
The program is available below:

Program – 3rd National Workshop on Porous Media



International workshop  on non-equilibrium thermodynamics in porous media
29-30 August 2019
The PoreLab workshop on Non-Equilibrium Thermodynamics in Porous Media, on the occasion of Signe Kjelstrup's 70th birthday, was a great success. More than 50 people attended.
Relive the best moments of this event here: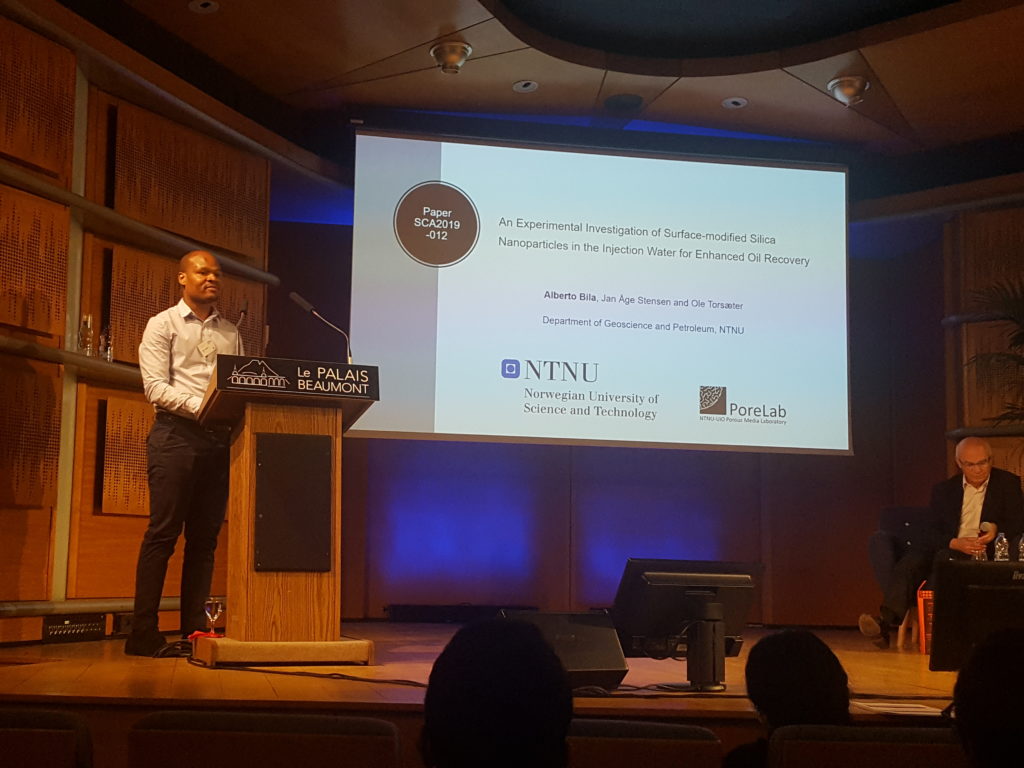 PoreLab at the SCA 2019 Symposium
26-30 August 2019
PhD candidate Alberto Bila from the department of Geoscience and Petroleum at NTNU and member of CoE PoreLab gave a presentation on "An experimental Investigation of Surface-modified Silica Nanoparticles in the Injection Water for Enhanced oil recovery" at the 33rd International Symposium of the Society of Core Analysts in Pau (26-30 August 2019). Find more information about the symposium here.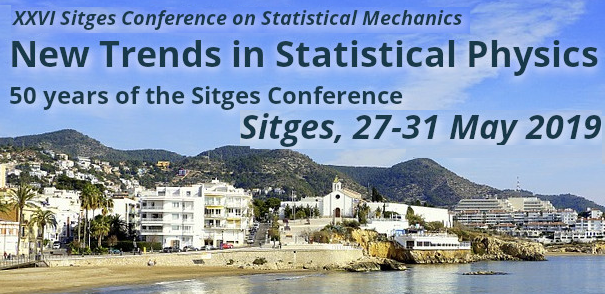 XXVI Conference on Statistical Mechanics, Sitges
27-31 May 2019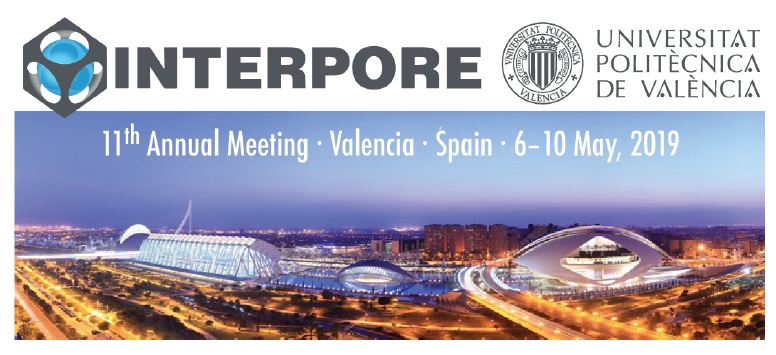 11th Annual Meeting InterPore, Valencia, Spain
6-10 May 2019
PoreLab was largely represented at the 11th annual meeting of the International Society for Porous Media (InterPore) on 6-10 May 2019 in Valencia this year.
A book of abstracts from the conference is available here.
Gallery of pictures here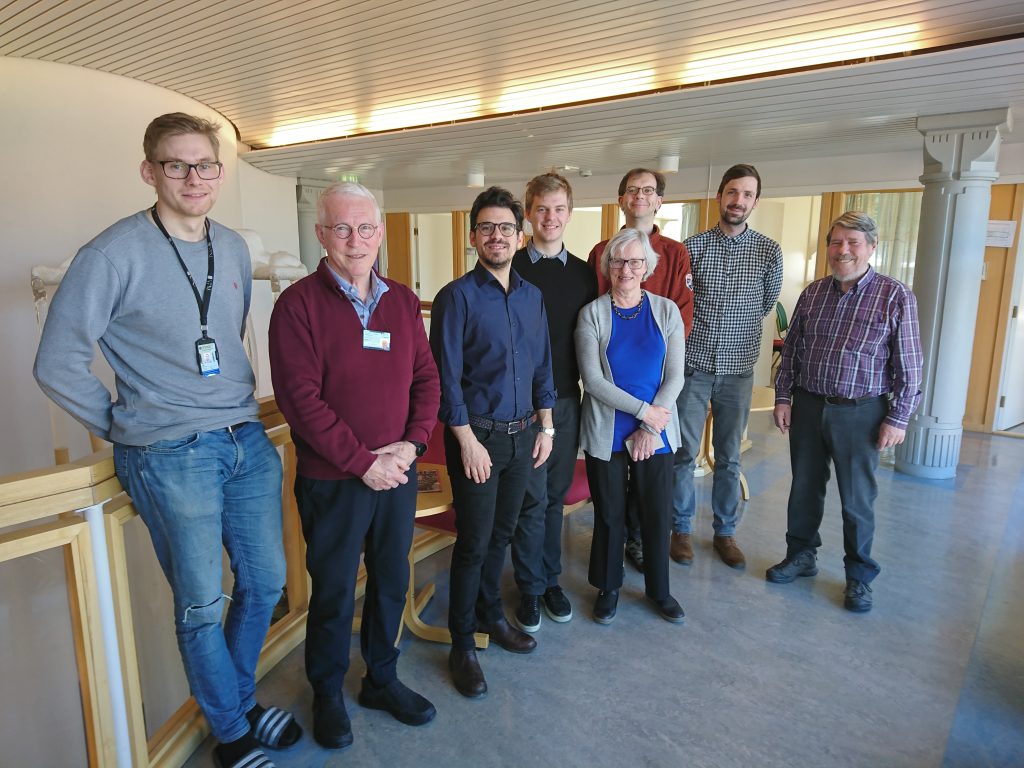 Delegation from the Engineering Thermodynamics group at Delft University at PoreLab Trondheim
14-15 March 2019
On March the 14th and 15th, 2019, a delegation from the Engineering Thermodynamics group from the University of Delft, the Netherlands, visited PoreLab Trondheim.
More information here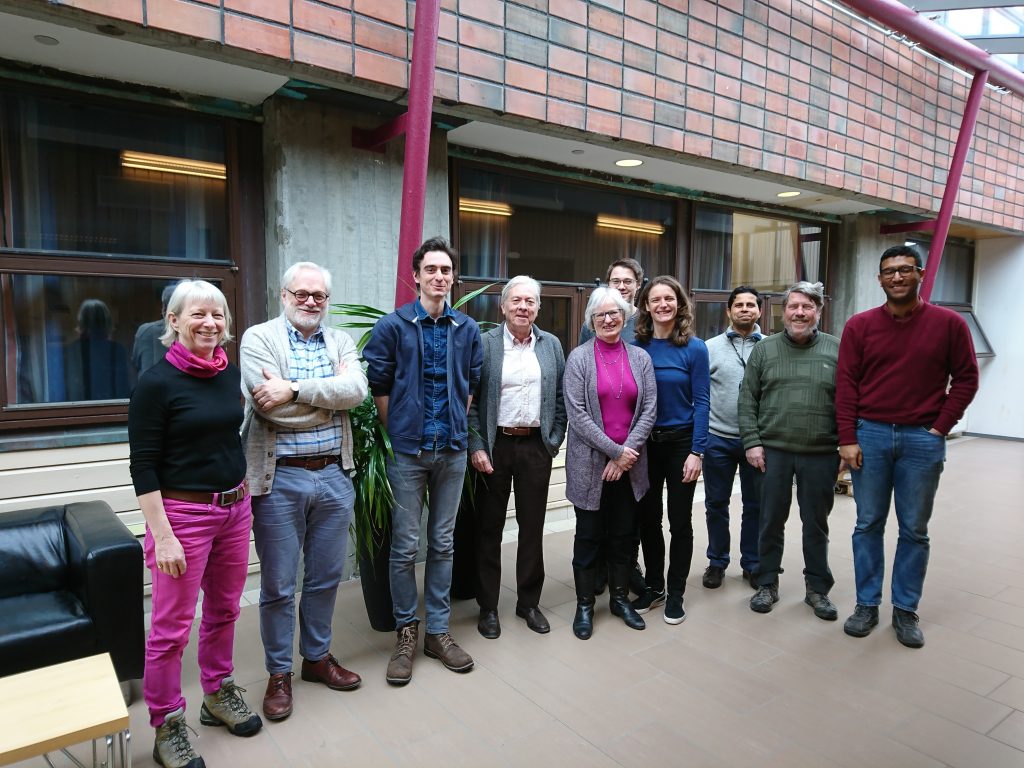 Delegation from ERICA at PoreLab Trondheim
7-8 March 2019
On March the 7 and 8th, 2019, PoreLab Trondheim organised a workshop with members of the ERICA network. ERICA stands for "Engineered calcium-silicate-hydrates for applications" and is a project of the type MSCA-ITN-ETN – European Training Networks financed by EU H2020. It is coordinated by the University of Surrey.
More information here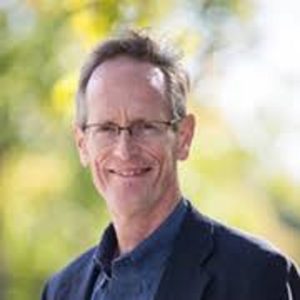 Canadian delegation at NTNU/IGP and PoreLab Trondheim
14-15 November 2018
Professor Steven Bryant, from the Chemical and Petroleum Engineering faculty at the University of Calgary, is the University's first Canada Excellence Research Chair in Materials Engineering for Unconventional Oil reservoirs (CERC). He was accompanied by Dr Marie Macquet, Dr. Somayeh Goodarzi, Dr. Ali Telmadarreie and Ellen Liu, during his visit at NTNU/IGP, Equinor, SINTEF and NTNU/PoreLab.
More information here

InterPore Norway – 2nd National Workshop on Porous Media
9 November 2018
The 2nd National Workshop on Porous Media took place in Oslo, on November 9, 2018. 
The program is available below:

Program – 2nd National Workshop on Porous media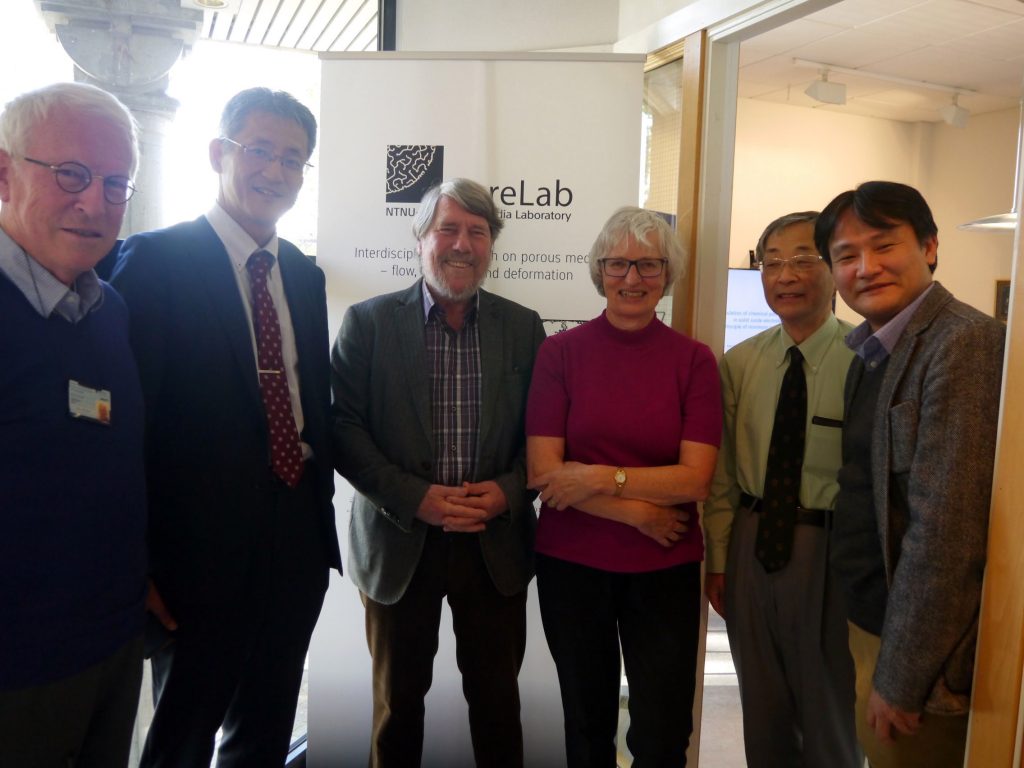 Japanese delegation at PoreLab Trondheim
8 October 2018
PoreLab Trondheim received the visit of a Japanese delegation with Professor Koji Amezawa, Professor Yasuhiro Fukunaka, Ass. Professor Yuta Kimura and Ass. Professor Hironori Nakajima.
Read information about the day here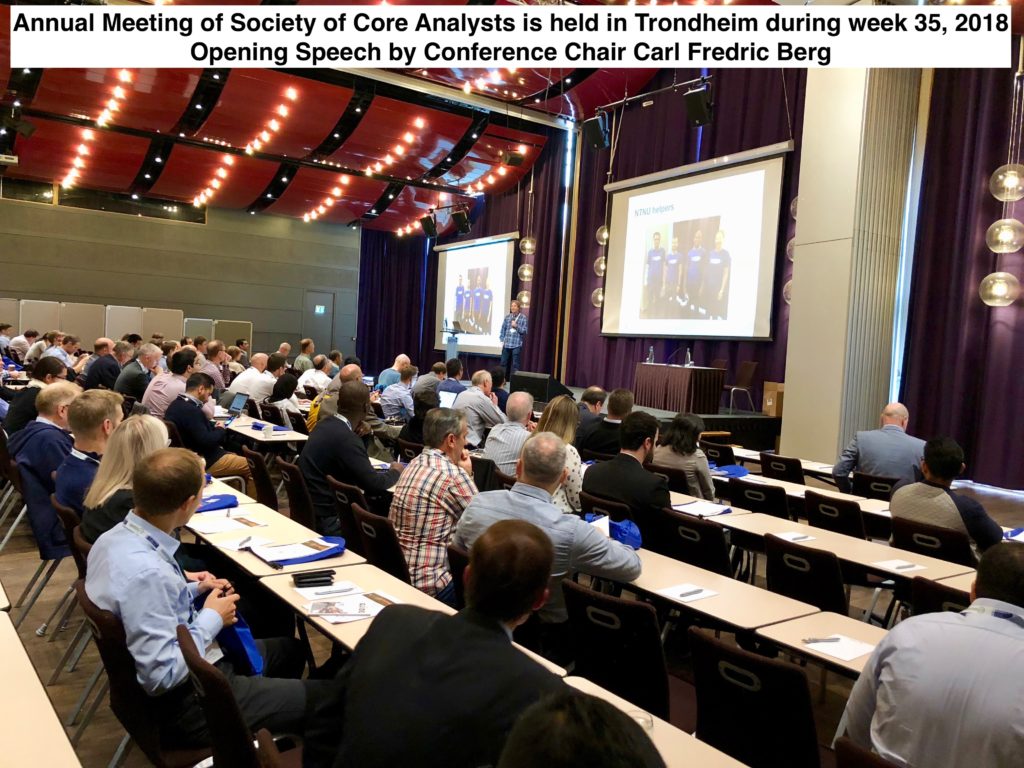 SCA Annual Symposium
26 – 31 August 2018
The 32nd International Symposium annual meeting of Society of Core Analysts was held in Trondheim, Norway. The symposium took place this year at the Radisson Blue Royal Garden Hotel. This event brings together specialists on core analysis and allows to uncover the newest improvements in Fundamental Sciences, Analytics and Core Analysis.
Society of Core Analysts is a professional organization for petrophysicists and others that work with porous materials. More information on the Society of Core Analysts here.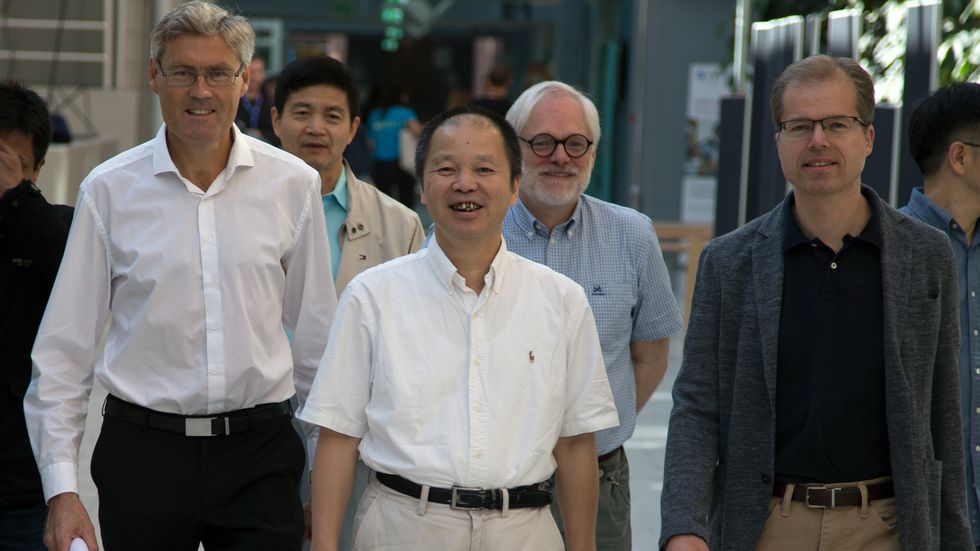 CRSC (Beijing) visits PoreLab
18 – 20 June 2018
A delegation of nine visiting professors from the Beijing Computational Research Science Center (CRSC) visited PoreLab in Trondheim between June the 18th and 20th. They were visiting as well our colleagues from the Center of Excellence QuSpin.
A workshop opened for all was organised on June the 19th. Find the agenda in the link below:
Workshop on Deformation, Flow and Fracture of Disordered Materials
8 and 9 November 2017, University of Oslo
Find the agenda in the link below

Agenda_Workshop_Deformation_Flow_Fracture.pdf



1st National Workshop of Norwegian Chapter of InterPore
18 October 2017
InterPore Norway, in cooperation with PoreLab,NTNU and NGI, organised the first National InterPore Workshop in Trondheim on October 18th, 2017.