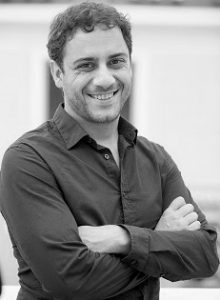 When:14 October at 13:00
Where: online (see below)
Title : Mixing control on fluid-fluid and fluid-solid chemical reactions in multiphase systems
Speaker: Dr. Joaquin Jimenez-Martinez
Affiliation: Department Water Resources and Drinking Water, Eawag, 8600 Dubendorf, Switzerland
Department of Civil, Environmental and Geomatic Engineering, ETH Zurich, 8093 Zurich, Switzerland
Abstract:
Porous and fractured media are often characterized by the coexistence of immiscible (e.g., water and air in soils) or partially miscible (e.g., water and oil with CO2 in reservoirs) phases. The complex spatial distribution of the phases creates a heterogeneous mosaic of fluid flow velocities, having low velocities, including regions where velocity is zero, and high velocities or preferential paths. This highly heterogeneous velocity field makes transport, including mixing and chemical reactions, more complex. Mixing processes play a key role in controlling fluid-fluid and fluid-solid chemical reactions. However, conventional continuum-scale theories and models oversimplify and/or ignore many important micro-scale processes. In this seminar, we present recently proposed experimental developments and theoretical approaches for a better mechanistic understanding of fluid flow and mixing and their impact on the kinetics of fluid-fluid and fluid-solid reactions in multiphase systems.
Join Zoom Meeting
https://NTNU.zoom.us/j/96767018208?pwd=MU4va1V2K3BRM1BaRVhaSzJ0ZytKdz09
Meeting ID: 967 6701 8208
Passcode: 535423
Join by SIP
Join by H.323
162.255.37.11 (US West)
162.255.36.11 (US East)
115.114.131.7 (India Mumbai)
115.114.115.7 (India Hyderabad)
213.19.144.110 (Amsterdam Netherlands)
213.244.140.110 (Germany)
103.122.166.55 (Australia)
149.137.40.110 (Singapore)
64.211.144.160 (Brazil)
69.174.57.160 (Canada)
207.226.132.110 (Japan)
Meeting ID: 967 6701 8208
Passcode: 535423
Join by Skype for Business
https://NTNU.zoom.us/skype/96767018208
.