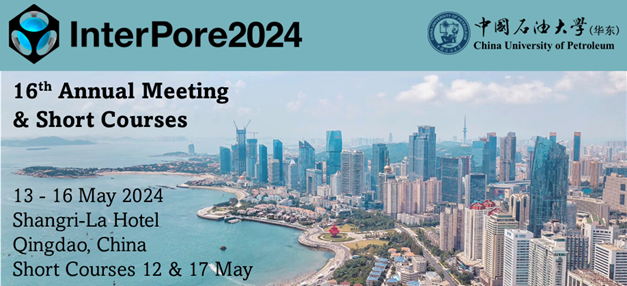 The International Society for Porous Media (InterPore) has recently wrapped up the 15th Annual Meeting, in Edinburgh, Scotland, with great success!
The 16th Annual InterPore Meeting, InterPore2024, will be held in Qingdao, China, on May 13-16, 2024.
Link of the conference website: www.interpore.org/2024
Satellite Short Course Proposal Form: https://forms.gle/vrLNZEU279VU2JKb9
InterPore has launched its own journal – a new international, peer-reviewed, open-access journal, entirely published and owned by InterPore.
InterPore Institutional Members can enjoy benefits of being members, mainly a discounted article processing pharge on articles which they submit to InterPore Journal.
Details of that can be found here: https://ipjournal.interpore.org/index.php/interpore/apc