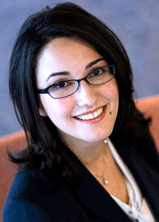 The department of Geoscience and Petroleum is pleased to announce a talk by Zoya Heidari from the University of Texas at Austin.
Title: Formation Evaluation and Rock Physics Model Development in Mixed-Wet Rocks
Time: Friday 20th September, 14.15-15.00
Place: P10, PTS1, Valgrinda.
Short bio:
Zoya Heidari is an associate professor at Hildebrand department of petroleum and geosystem engineering, University of Texas at Austin. She received a Ph.D. (2011) in petroleum engineering from The University of Texas at Austin. She was the founder and director of the Texas A&M Joint Industry Research Program on "Multi-Scale Formation Evaluation of Unconventional and Carbonate Reservoirs" from 2012 to 2015, and the University of Texas at Austin Industry Affiliated Research Program on "Multi-Scale Rock Physics" starting in 2016. She was also a recipient of the 2012 SPE Petroleum Engineering Junior Faculty Research Initiation Award, the 2014 TEES (Texas A&M Engineering Experiment Station) Select Young Faculty Fellows award from the College of Engineering at Texas A&M University, the 2015 SPE Innovative Teaching Award, and the 2016 SPE Regional Formation Evaluation award. Her research areas include petrophysics, borehole geophysics, rock physics, inverse problems, groundwater physics, completion petrophysics, and reservoir characterization of unconventional and carbonate reservoirs. She also leads a research team which develops new methods for reliable interpretation and integration of multi-scale formation data measured in the laboratory or in the subsurface in challenging formations such as organic-rich mudrocks and carbonate formations in order to enhanced reservoir characterization and production planning in both conventional and unconventional reservoirs.