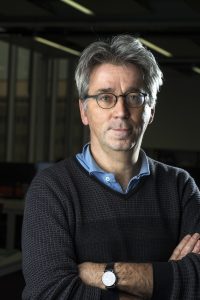 Welcome to the lecture from Professor Berend Smit from EPFL on Big Data in Nanoporous Materials. The lecture is organized by Associate Professor Raffaela Cabriolu from the department of Physics, NTNU.
Who: Prof. Berend Smit, Chemical Engineering at the School of Basic Sciences, EPFL, Switzerland.
When: Thursday November 23 at 15:00 (Norway time).
Where:  R8 (NTNU, Trondheim)
Title: Big Data in Nanoporous Materials: Science beyond Understanding
Abstract: The holy grail of Metal-organic frameworks (MOF) synthesis is to design an optimal material for a given application.  There are some fundamental reasons why we are still far from this goal. Chemical design space is infinite, and it is impossible to experimentally or computationally screen all possible Metal-organic frameworks. In addition, we need to find the optimal materials for the whole design space. Different mechanisms might give an optimal material, or the design space is multi-objective, in case we cannot even rank materials. And, once we have designed our optimal MOF, we do not have a guarantee that we can synthesize this material. In this lecture, we show how data-science methods can be used to obtain insights into questions for which conventional theory does not have an answer, such as the metal's oxidation state and the MOF's color. In addition, we show how data science can help us identify the characteristics of the top-performing materials for a carbon capture process.