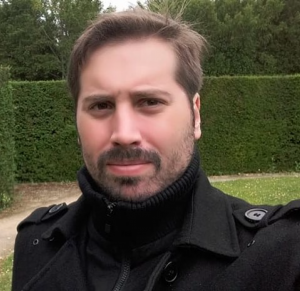 Diego Kingston, PhD candidate, from the University of Buenos Aires, Argentina, will spend 2 months with us at PoreLab Trondheim. He arrived today on March the 14th, 2019.
Diego has a master in chemical engineering from the University of Buenos Aires from 2012. He started a PhD in June 2014 on the following subject: Entropy generation analysis of unit operations, with emphasis on chemical reactors, and development of models for electrical properties and calculation of entropy production.
Diego has been previously working on reactor modelling and optimization, trying to include different driving forces and assessing their influence on the entropy production. Therefore, his activities at PoreLab will be about extending non-equilibrium theory to heterogeneous catalysis and to immiscible two-phase.
He will be working closely with Professor Signe Kjelstrup (PI WPs 5 and 7) and Adjunct Professor Øivind Wilhelmsen.
Welcome !