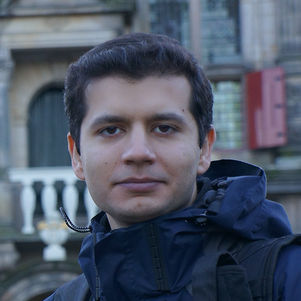 Welcome to the next PoreLab lecture!
When: 11 November 2020 at 13:00 (Oslo time)
Where: online (see below)
Title : ADMIRE: a multiscale framework for subsurface energy storage in (fractured) geological formations
Speaker: Dr. Hadi Hajibeygi
Affiliation: Associate Professor at TU Delft
Abstract:
Abstract: Subsurface geological formations provide giant capacities for storing renewable energy, when it is converted into green gas (e.g. hydrogen) or compressed and hot fluids. While the utilisation of subsurface formations have a long track of success in the past decades, their successful contribution in the energy transition towards a green world comes with new scientific challenges. The cyclically-stored fluids are expected not only to be stored safely, but to be reclaimed efficiently and with the same purity as in the injection phase. The critical stress also imposes restrictions on the volume, rate, and frequency of the storage cycles. In this talk, I will first introduce this exciting topic, review some of its key components, and then focus on our recent advancements on "Multiscale modelling of Fractured Reservoirs" for ADMIRE (Adaptive Dynamic Multiscale Integrated Reservoir-Earth) project.
Time: Nov 11, 2020 01:00 PM Oslo
Join Zoom Meeting
https://NTNU.zoom.us/j/92977953761?pwd=OEdTaGozMXRkZEU5RFNTYmc1cjl1UT09
Meeting ID: 929 7795 3761
Passcode: 282972
Join by SIP
Join by H.323
162.255.37.11 (US West)
162.255.36.11 (US East)
115.114.131.7 (India Mumbai)
115.114.115.7 (India Hyderabad)
213.19.144.110 (Amsterdam Netherlands)
213.244.140.110 (Germany)
103.122.166.55 (Australia)
149.137.40.110 (Singapore)
64.211.144.160 (Brazil)
69.174.57.160 (Canada)
207.226.132.110 (Japan)
Meeting ID: 929 7795 3761
Passcode: 282972
Join by Skype for Business